News from Prior Matua in Madrid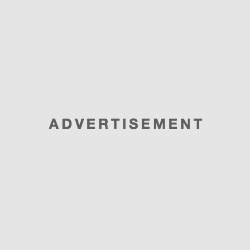 Prior Mutua Madrid Open sub'16 of Jávea lived an exciting day of tennis based support and support for a social cause. In one of the tracks -sede Jávea Tennis Club Tennis Academy David Ferrer, 10 children of Globalón Foundation had the opportunity to play with Alberto Berasategui, tournament director, and experience unique sensations with an afternoon of fun, laughter and passion for the sport.
Berasategui, who became world number seven titles and 15 ATP champion proclaimed, remained a fun and friendly meeting with the children, who enjoyed his knowledge of the track and took the opportunity to chat with Roland Garros finalist and ask some his anecdotes from his years as a tennis player on the circuit. In addition, the event was supported by the entrenar.me platform, made available to the event a coach to play with the children of the foundation.
"I loved to hang out with the young," said Berasategui, who played for more than an hour with the group of small players. "It was a nice experience to be with them this afternoon in Jávea. Seeing the children with that illusion has made me feel the same. Hopefully we can continue to keep helping those most in need, providing our little bit with activities like today, "he added.
Ubaldo Aracil, responsible for social programs Globalón Foundation was enthusiastic. "The experience was incredible for both the foundation and for the kids. They come from different fields of sports clubs with low class and school support level that we have. We are grateful to the Mutua Madrid Open for the opportunity they have been able to live this afternoon, "he said.
Globalón Foundation pursues the objectives of promoting the basic sport and sport forgotten convinced that sport is a genuine tool to strengthen the ties between the people and a breeding ground for fostering values such as solidarity, integration or self improvement ideas that also fight the Mutua Madrid Open long.
Young people, who could also contemplate a training and photographed with David Ferrer Inigo Cervantes, recent champion of the ATP Challenger Tour Finals played in Sao Paulo, Javea left with a smile on his face. "I want to repeat." "I will change the game of tennis." "It's been a long time since I passed it so well." Those were some of the phrases that were repeated small before you get on a bus to return to Alicante.
This Friday, Javea sub'16 raise the curtain with the dispute of the first games. After appointments Santander, Vigo, Valladolid, Murcia, Bilbao, Madrid, Mallorca and Marbella, the Mutua Madrid Open 2015 sub'16 closed the ninth round of the season, which will compete in the home of Ferrer, one of the Best Spanish players ever.