New York Jets fire two scoutts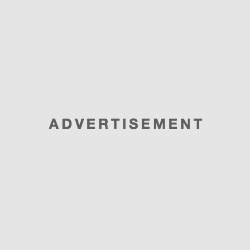 Just few days ago when the New York Jets general manager Mike Maccagnan was hired, things started to look different. He immediately hired top two college scouts and is expected to change the shape of the whole front office of the team.
Terry Bradway, who is a senior director of the college scouting, is one of the Mike's targets of bad influence in the team, and he was previously working for the New York Jets from 2001 up until 2005 he served the Jets as their man in charge when it comes to college scouting, before moving in the background of the business, but after 14 years he did not managed to impress the new general manager Mike Maccagnan therefore he will have to search for a job in other teams.
Jeff Bauer got the same punishment after not impressing Mike, and after three years as a director of college scouting and 13 in the organization and team, he was fired Friday morning.
Mike Maccagnan has announced them that the organization will be moving forward without their help, although they have made a valuable contribution throughout the last 13 years for Jeff and 154 for Terry. Mike wished them all the best of luck in the future with hopes of finding reliable and suitable jobs soon.
With this decision straight forwardly Mike Maccagnan immediately was keen on signing new college scouts for the upcoming drafts and he had several potential replacements in mind for his former top scouts Jeff and Terry. Former Jacksonville Jaguars GM Gene Smith is one of the options that mike has in his mind for bringing before the drafts 2015 that will be held next week.
Since the New York Jets did poorly last several seasons in the drafts Mike sow this as an opportunity to start from the change that will happen as soon as possible for him to be able to see if his plans of changing the New York Jets will be successful, and if not for him to search for a better approach. This is also a plan to show the fans that they can trust him and that he is doing all he can for the team's good.
Last impact drafted players were DarrelleRevis, a first round pick in 2007, and professional players like Muhammad Wilkerson (2011) and Sheldon Richardson (2012) who failed to make the most out of their names.
Mike hopes that his new director of scouting collage players Gene Smith will bring the change that the team needs in order to be better at the drafts.
Jackpot bet online is a site where you can read about the latest information as well as gamble with little money, unlike the other sites. Our gambling application consists of a jackpot as well as huge prices that go along with it, so try toyr luck today.