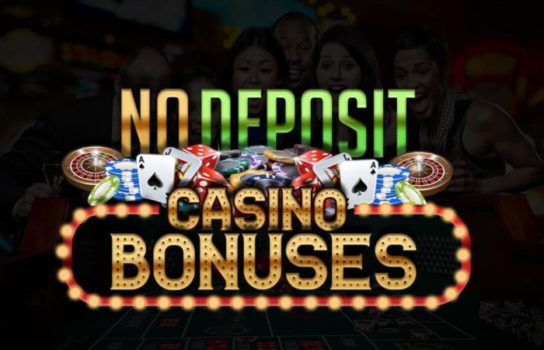 New Year+ New You=New Casinos: Why you need to try No Deposit Bonuses in 2020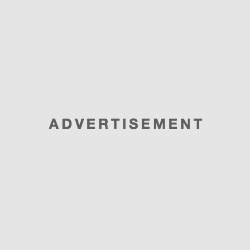 If you buy your own groceries and frequent at your favorite restaurant, there's a chance you've been offered a freebie. Maybe it was something insignificant, like a free cup of coffee or something noteworthy, like a pair of movie tickets.
Regardless, receiving a gift from a company you like feels excellent. You feel appreciated and, in turn, might become loyal to the company. Sadly, genuinely free items don't appear well too often at online casinos. That's why you must take advantage of no deposit bonuses whenever you get the chance.
Sure, it's common to feel uncomfortable when offered bonuses by all sorts of casinos. But stick around to find out why these rewards are worth taking nevertheless.
You've earned them
No deposit bonuses allow you to play slots at a casino before you deposit cash. But that doesn't mean you don't pay for them. In many gambling sites, you have to register an account to receive these rewards.
It might be a small price to pay, but it's still a price. Against that backdrop, you earn no deposit spins, meaning you shouldn't feel uncomfortable accepting them. You shouldn't feel guilty about it either.
When a casino offers you no deposit bonuses, it does so to grab your attention. It then charges you by asking for your email address and passwords. In that regard, you usually have earned the gifts.
They are worth Money
No deposit bonuses hold monetary value despite being free. That means you can play them to win more cash. And if the casino is genuine, it will allow you to withdraw your profits hassle-free.
Truth be told, no deposit bonuses aren't worth a lot of cash. You could receive 50 free spins worth ten cents each or £20. However, an excellent new no deposit casino can allow you to withdraw up to £500 if you win money playing the free spins. Of course, you can win a lot more money by betting real money.
But considering no deposit spins cost you nothing more than creating an account, they are worth it if they can help you win real cash.
You need a Reason to Trust a Casino
Let's face it. Not one likes spending money before they can verify a product or service is worth it. We all want to buy items after we've proved they are excellent in quality. No deposit spins give you the chance to test casino games free of charge.
They help you evaluate a casino's web layout and decide whether it's a platform you would want to spend more time on. By comparing several gaming websites, you can better understand which site is convenient and which one isn't.
Due to that, it's also essential to choose casinos that give generous amounts of no deposit spins. It's not always possible to judge a gaming site based on five free spins. You might want to test a gaming website's response to your smartphone. And that requires more bonuses.
Bonuses allow you to Engage with a Casino
You might ask, what's the need for engaging with a casino as a new customer? For starters, you'll figure out whether the establishment has a functioning support department. You can't know about a casino's support services if you don't contact them.
And in many casinos, require that you have an account for you to access their contact channels. Nonetheless, having a bonus gives you a reason to engage with a casino. And depending on how they respond, you can spend real money or shut down your account immediately.
Besides assessing a casino's quality of customer support, you can engage with an establishment to know more about them. You could inquire about their loyalty programs, how fast they process withdrawals, or their security measures. And in doing so, you can gain build trust with the platform.
You probably like the casino
If you have settled on claiming a no deposit bonus, there's a chance you've done your research and like the website offering it. So, what are you waiting for? Go ahead and have fun spending the bonus.
In case you have doubts, that's one more reason to grab a casino's no deposit reward. You can use its free spins to clear your doubts. That means you can find out whether its games load smoothly on mobile devices. You read its terms and conditions or contact the casino's help desk to ask any questions you might have.
There are More Bonuses to Claim
Take a look at any casino giving out no deposit bonuses. Nearly all of them have more rewards for people who deposit money. Some have unique VIP gifts, while others treat loyal customers like royalty.
With all these rewards, it makes no sense to miss out on the no deposit welcome offer. As mentioned, it can help you confirm a casino is worth your time or expose red flags to help you avoid a specific company.
In many cases, you can't cash out your bonus profits before you complete wagering requirements. That means you'll need to deposit money sooner or later. But before that time comes, you'll have enjoyed playing all sorts of games using no deposit bonuses.
You are under no Obligation
Although you can feel obligated to spend money after claiming a casino's no deposit bonus, you are not obligated to do so. It doesn't matter whether you get £100 with zero wagering requirements. If it's a no deposit bonus, there are no strings attached.
Sure, most casinos give you no deposit spins, hoping you will spend money playing their games. But it's a risk they take, and one that comes with zero repercussions to you as a player.
The only time you must spend money after claiming free spins no deposit is if you choose to fulfill wagering requirements. In that case, you might need to bet a specific amount of cash before you can withdraw your profits.