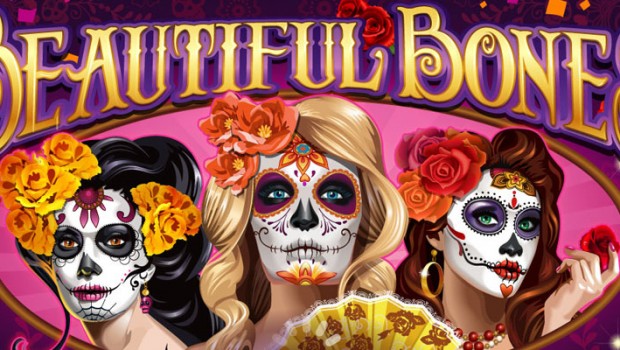 New Slots on Mexican Day of the Dead – Beautiful Bones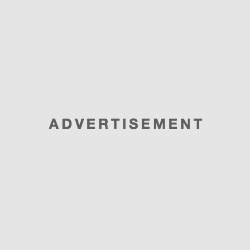 Microgaming announced the launch of a new slot machine called Beautiful Bones. Beautiful Bones is a game that celebrates the Mexican Day of the Dead which takes place on November 2nd. A little ahead of the timing, this slot machine will be available from today on all Microgaming online casinos.
Launch free spins whenever you want
The celebration of the dead is an important feast among the Mexicans. This is an opportunity for them to remember past losses but in a festive way. People get grime and make-up face to look like dead and parades take place in the city. Some prefer a more discreet and family celebration.
Microgaming therefore took over this theme with Beautiful Bones, which is an online slot of 5 reels and 243 paylines. Among its features, it features wilds symbols and the wild spin bonus. Wild spin is activated when three identical symbols appear vertically and / or horizontally. When this happens, the central symbol becomes wild while the game launches a free re-spin.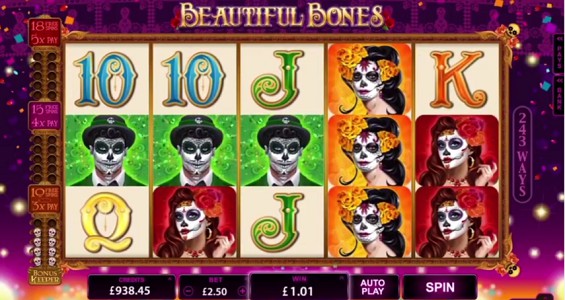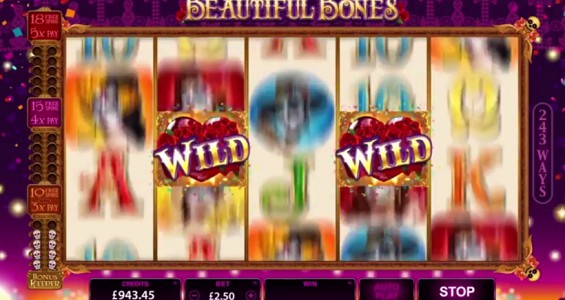 Beautiful Bones gives players the ability to launch free spins whenever they want. Each time a scatter appears on the first or last roll, it accumulates at the counter you can see on the left of the rolls. As soon as you get 10 scatters, you can decide to run 10 free spins with a multiplier of x3.
But if you decide to climb again, you can. With 20 scatters accumulated, you can run 15 free spins with a multiplier of x4. Finally, if you get 30 scatters, the amount of free spins will be maximum with 18 free spins and a nice multiplier of x5. You have to see if you prefer to accumulate the maximum or not. This will depend on the length of the session and the frequency of these scatters.
"Beautiful Bones is a superb game that combines a colorful and bold theme with high-level game play, where players can earn bonuses and have the freedom to choose their free spins rewards. "According to Microgaming.
Beautiful Bones looks like a quality slot machine on which you have some control. It is will be progressively available on all Microgaming online casinos, whether on PC or mobile stand.