New promotion "Private Sales "on Mr.Vegas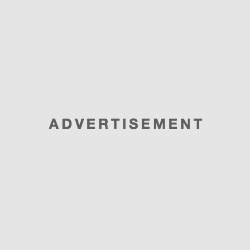 Start the year in the best way by taking advantage of the new "Private Sales" promotion that Casino Vegas is offering to all its customers.
The holiday season is already behind us, but the casino Mr. Vegas does not intend to stop the festivities and is organizing a new promotion called "Private Sales". It gives you the opportunity to start the New Year with great bonuses. Until January 12, you have the ability to win matches and free money on this ranking platform that proves once again that she is one of the best casinos in the world of online betting and that she constantly seeks new ways to please her members.
What is promotion?
The bettors registered on the casino Mr. Vegas have a great opportunity that they can enjoy to bail out their accounts. Since yesterday, the establishment offers, since yesterday, the promotion "Private Sales" which will allow them to win matching bonuses as well as money in cash. During the day yesterday, members had the opportunity to win a deposit bonus of 20% by betting at least € 500. This Tuesday, January 10, is a cashback offer of 100% up to 15 € in cash is available. This free money can be spent on the spectacular Starburst, Wild Toro or Bloopers slots. A 50% match will be awarded on Wednesday 11th, and on Thursday 12th, the last day of promotion, a 30% incentive will be awarded on payments made during the day.
What are the conditions?
To participate in this holiday of the beginning of year, you simply enter your email address in a field provided for this purpose on the page dedicated to the offer. If you want, you can also contact a live chat service agent and let him know your request, or send an email to support@monsieurvegas.com. As said above, the promotion started yesterday, so you should hurry if you want to enjoy the surprises that are still available. Note that the prices won during a day are granted 48 hours later and that the daily incentives cannot be cumulated with other bonuses of the site.
About the casino Monsieur Vegas
Created in 2015, this site quickly conquered the hearts of thousands of punters by offering an impeccable service characterized by interesting bonuses and games of first choice. Indeed, the duly accredited facility in Curacao offers entertainment options provided by top-tier developers and continues to offer incentives to its members. See you on the casino Mr. Vegas now to take advantage of the promotion "The Private Sales" and also benefit from the high quality services that are offered there.