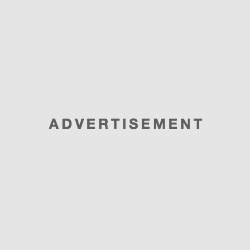 New Jersey Governor Christie signs sports betting bill
Governor Chris Christie from New Jersey has put pen on the paper in an agreement that is claimed to; in a lesser extent halt the motive by the US state, which is on the verge of making sports betting illegal. This agreement had already gone via the Assembly approval where 27 members voted for as compared to one who was against. From acquiring the governor's signature, the bill will move to the next level.
The bill stipulates that all racetracks and casino based in New Jersey will be in a position of offering these services to their clients. However, these bets will be conducted to events that occur outside this state. This is to prevent them from going against the 1992 federal law.
It is believed that an initial betting service will be staged on 26th day of October by the Monmouth Park Racetrack. The governor also gave some hope to the bill as he claimed that he would give directions to the State Attorney General office to prohibit it from prosecuting all racetracks as well as casinos who will be providing sports betting. Democratic state Senator Raymond Lesniak added that this step would help grow the economy of the state as well as adding some value in the betting industry. He claimed that the step would create employment in Atlantic City casinos as well as in the horse racing trade and this will generate more income for the state for some time.
However, the passing of the bill by the governor also faced some challenges as the National Collegiate Athletic Association (NCAA) as well as country's four major professional sports leagues went to court to oppose it. It had also some backup from the US Department of Justice. This prompted the US District Judge Shipp to adjourn the case until October 31 where both sides would have adequate time to argue their points out.
If the cases passes, the legal clash that begun back in 2011 after the state's voters voted for legalization of sport betting. This was accompanied by the signing of the bill by Governor Christie.
The four major professional sports league and the NCAA opposed this and filed a case claiming that it was not in accordance to the constitution for the existence of the sport gambling in the state.
This was followed by Shipp issued a statement of law that prohibited New Jersey to exercise gambling with its effort to appeal the case with US Supreme Court bearing no fruits. However, with the orders stipulated by the Governor to the office of the Attorney General to the State, new dawn was evident to the gambling industry.