NetBet Advent Calendar to count the days until Christmas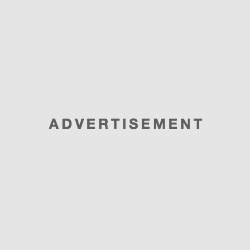 Is it not nice to open a door in the Advent calendar every day, to look forward to the daily surprises and to count the days until Christmas? If you feel like this every day, or if you want to get that feeling, then the NetBet Advent Calendar can help you. As a customer in NetBet Casino, you can get great rewards every day with your NetBet Vegas account.
Gifts worth a total of 500,000 euros
Get a new gift every day at NetBet Casino. As a NetBet Vegas player you can use the Advent calendar there and discover a great surprise every day. Just sign in to your NetBet Vegas account and then simply open the door for that day. Already you can be richer to many gifts. Finally, the NetBet Casino has packed gifts worth 500,000 euros in the Advent calendar, so that for you, the one or the other gift falls off and inspires you. Until the 24th of December, you have a lot of opportunities to open a door in the Advent calendar and be surprised.
The NetBet Casino is one of the best online casinos on the Internet. Why this is so, you can read here!
There are ingenious things to win. The NetBet Casino has not let itself go, and would like to give you special gifts at this time of the year. For example, there is also an Apple Watch Series 2, an iPad Pro or an iPhone 7 to win, and, of course, a lot more good stuff. Also bonuses, cash prizes and examples are hidden in addition to numerous prizes in the Advent calendar. So just open the doors every day until 24th December 2016 at 23.59 (GTM) and win.
With the conditions of participation on the safe side
The NetBet Advent Calendar is, of course, also packed with certain conditions of participation, which you must fulfill in order to correctly abort. As a registered NetBet Vegas player, you can easily use the Advent calendar and have fun when you have already made a deposit at least once in NetBet Casino. Every day you can of course open only one door. It is therefore not possible to open the doors of the past days, if you have forgotten to open a door in the Advent calendar. If you win bonuses, frees or cash prizes, bonus conditions are valid. For example, you have to convert your free rolls, golden chips and bonuses 50 times within a period of seven days, in order to get the winnings as a real credit balance. At the latest on 31 December 2016 at 23.59 (GTM) all unused prices expire and are deleted from your account. In addition, the NetBet Advent Calendar also applies to the general terms and conditions of NetBet Vegas.