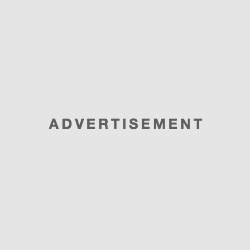 College sports in the USA have a stronger following in many sports than the professional game and college basketball is certainly one of them. The NCAAB competition runs each year during March and April in a frenetic month of college basketball action where 64 teams will be whittled down to an eventual winner. I'm taking a look the most favoured sides for the upcoming tournament and who will become the 2015 NCAAB Championship winner.
Arizona Wildcats – 10.00 with Unibet.com.
The Wildcats have claimed on previous title in this tournament having defeated the Kentucky Wildcats in overtime in 1997 and they have reached the final once more as they were beaten by the Duke Blue Devils four years later. Their best performances since then have seen reach the last eight stage which they did so in 2003, 2005, 2001 and last season, where they were beaten by a point in overtime by the Wisconsin Badgers to miss out on a first place in the final four in 13 years. They have made the last 16 in each of the last four seasons, but will this be the time they go further and claim their second ever title?
Duke Blue Devils – 11.00 with Bet365.com.
Close behind the side that they defeated in the 2001 NCCAB final, the Duke Blue Devils are the second favourites to add to their four titles in this tournament. They have reached the final of this competition on ten occasions are joint fifth in the all time winners list with their four wins in 1991, 1992 and 2010 in addition to their win in 2001. Last year saw them beaten in their first match last year as the Mercer Bears claimed seven point victory, but can they rebound in 2015 by going all the way?
Kentucky Wildcats – 13.00 with 32Red.
Although they are only the third favourites in the betting markets at best price to add to their eight previous titles, they are massively overpriced with 32Red according to the other bookmakers. They are a lowest price of 5.00 are the favourites with most bookmakers to secure a ninth NCAAB and with them available at such a high price they are certainly the value bet for the upcoming season. They were beaten in last year's final as the Connecticut Huskies upset the odds to beat them by six points and claim the title. Can they live with being the pre-tournament favourites, at least with most bookmakers, and claim the title this season?
My bet on the upcoming 2015 NCAA basketball tournament was really never in doubt after seeing the price of last season's beaten finalists at the third best price with 32Red. When they're available at 5.00 it would be insane to turn up the value of 13.00 for them to win this competition, so I see Kentucky triumphing next April.