NBA Results and stats last night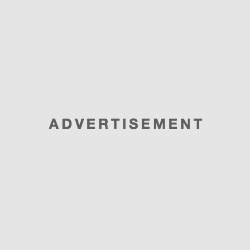 This morning, the NBA had a rich program of 11 matches. Defending champion Golden State this season shows that they are unstoppable with maximum effect in nine games. They have played a flawless basketball game since the opening of the last season when they deservedly won the championship with few mistakes at the beginning of the last year's season. This year they are totally unstoppable winning every single game they have played or to be more correct they have won the last nine matches this season.
For the Warriors this is the best start in the last 55 years, the last time such a start of 9-0 had in 1960/1961 season, when still in Philadelphia. This morning the champions beat Memphis 100-84 on home parquet. Steph Curry with 28 points and Andre Iguodala 20 points were the most deserving for winning the Golden State.
Los Angeles Clippers suffered the third defeat of the season on the eighth match, this time away to Dallas 118-108. In an attention center of the match was center guests Deandre Jordan, who was constantly booed by the home crowd because it was summer before signature Mavericks, but at the last moment changed his mind and remained in the guise of clippers. Dirk Nowitzki was man of the match with 31 points, while Wesley Matthews realized 25 points. For guests Blake Griffin most prominent with 21 points, while Austin Rivers counting to 16 points.
Lakers and Knicks have met a similar fate struck in the last seconds of the match. Orlando beating the team from Los Angeles 101-99 thanks to Nicolas Vuchevikj points in the last second of the match. New York, on the other hand lost because Cody Zeller 0.6 seconds left hit the laying of Charlotte and brought victory to his team by 95-93. The outcome could have been different if the troika was valid Kristaps Porcingis, but judges have judged that the shot was taken when time runs out for the match.
The best performance we have seen in yesterday's fixtures is the team from Canada, Toronto Raptors with overall score of 119, which is the game with most points of the night. The game finished with the score of 101 – 119 and was played in Toronto Arena where Toronto Raptors were hosting the team from Orlando.
On the other hand the game with the least points was played in new York with none of the team hitting the 100 mark and the game finished with the score of 95 – 93 for the guests Charlotte. Let's see the results from this night.
RESULTS
Charlotte – New York 95-93
Orlando – Lakers 101-99
Philadelphia -Toronto 103-119
Boston – Indiana 91-102
Atlanta – Njuorleans 106-98
Dallas – Clippers 118-108
Houston – Brooklyn 98-106
Memphis – Golden State Warriors 84-100
Denver – Milwaukee 103-102
Sacramento – Detroit 101-92
Portland – San Antonio 101-113