NBA news about Wednesday night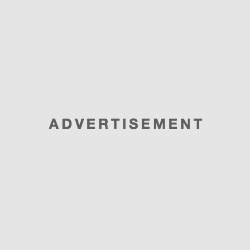 Oklahoma – after the disastrous last season's team New York Knicks in the new competitive season much more dangerous. This time their little roaming by 93:90 overcome the powerful Oklahoma, even though in the last quarter almost wasted the lead 16 points and you lose 20 balls. One of the statistics also added a Slovenian basketball player Sasha Vujacic, who is otherwise in less than five minutes on the floor in the statistics recorded only two missed throws.
Excellent performance by the carrier of the game, the mad machine this season Sasha who kept his promise to do the average of 20 plus points in this season games, and it has helped his team make another victory. This time he had the minimum minutes on the pitch but again made the difference while he was in.
Nine minutes before the visitors' lead to 82:66, but then two minutes to the end behind Oklahoma only six points. Dion waiters at the sound of sirens for domestic rubbish met for an equalizer and an extension of, the main character is thus again was unstoppable Carmelo Anthony with 25 points, Arron Afflalo added by 14 and Lance Thomas 12th Basketball players from New York were excellent throw for three points (12:20), so many worse was met by a distance in Oklahoma – struck three throws in 29 attempts! It has now coach Billy Donovan also pointed out as the main reason for defeat.
Oklahoma is again playing without Kevin Durant, who has an injured thigh muscle. Replaced by Russell Westbrook with 34 points, seven rebounds and seven cross, but even that was not enough to win. The third best scorer of the league is out of the game, despite only 11 throws from 29 to three by 2:10. Waiters has scored 16 points.
By reducing the victories still continue defending champion Golden State Warriors, who this season but it does not know defeat. This time they defeated the Chicago Bulls 106: 94 and still achieve 14 victory in a row. This means that they are only one win away from a record 15 consecutive victories from the season 1948/49, when is the best start to the season managed to Washington. This achievement was strong again wished the best for the Warriors Stephen Curry, the match ended with 27 points.
NBA:
Charlotte Hornets – Philadelphia 76ers 113: 88
Boston Celtics – Brooklyn Nets 120: 95
Memphis Grizzlies – Houston Rockets 96:84
Minnesota Timberwolves – Detroit Pistons 86:96
New Orleans Hornets – San Antonio Spurs 104: 90
Oklahoma City Thunder – New York Knicks 90:93
Dallas Mavericks – Utah Jazz 102: 93
Denver Nuggets – Phoenix Suns 107: 114
Portland Trail Blazers – Los Angeles Clippers 102: 91
Golden State Warriors – Chicago Bulls 106: 94
Los Angeles Lakers – Toronto Raptors 91: 102