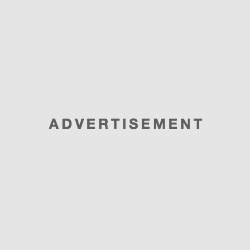 Carmelo Anthony will start next game for New York after two games absence on Wednesday night against Miami Heat. His back Spasms has been causing him problems therefore he had to rest for two games. The New York Knicks lost the two played games without Antony and are now on a miserable 4-13 start of the season
Dwayne Wade returned for the Miami Heat after missing more than five games, seven to be exact due to his Hamstring injury. Heat is in a better form of 8-7 but lost 4 and won 3 without Dwayne Wade.
This is the first meeting this year for the New York Knicks and the Miami Heat.
Don't forget to check the sports online betting forum, chose your favorite team, see the odds and bet to win some money or the jackpot.
It has been exactly 10 days since Dwight Howard hurt his right knee. After being out of the pitch for few games now, Dwight Howard, the Rockets' forward, is still unsure of where he received the injury, how he got it and how long will he be out of the matches. He just knows he has an injury and that it really hurts. His right knee is getting the PRP treatment in hope of healing the knee and getting back on the ground as soon as possible. It is the same treatment that Kobe Bryant received on his knee in 2013, and how the platelet rich plasma therapy caught the eyes of the giant Dwight Howard, who decided to go for it after missing the Wednesday's 98-92 loss against the L. A. Lakers and Kobe Bryant himself.
Dwight Howard's absence is felt in the Houston Rockets, as now they received their second loss in row, something that wasn't around when Howard was playing. They had 5 games in the opening season with more than 100 points in, and since the November 8th they just did it once, and their score is 3-3 since then. And things are not going for better as they are hosting the No.1 offensive team in the NBA, the Dallas Mavericks, and without their All-Star stopper Dwight Howard things are not going to be so smooth for the Rockets.
Another super player in the NBA will miss few games due to an injury. Detroit Pistons' guard Brandon Jennings after having the best start in his NBA career will miss his first game in the amazing season so far on Tuesday against Milwaukee because of his left thumb. Jennings was unable to help his Pistons in the loss against Atlanta on Friday night because he injured his left thumb in the dying minutes of the game. The guard had 15 points for the Pistons in that game, which seemed that they were not enough for the Pistons, as they lost with 10 points to Atlanta, with the final score being 99-89.