NBA Association close a deal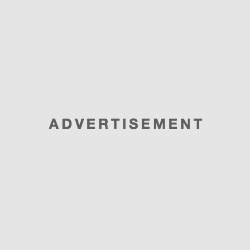 NBA Association close a deal worth $400 million with Verzion for marketing issues
Early this week the NBA Association and the head department of the Verzion Company came to an agreement that they are going to be marketing partners in a deal that is estimated to be worth more than $400 million and that will last three years. The deal is for the NBA to shop content to other streaming outlets, an information coming from a guy whose name did not wanted to be put out in public by the media, but we are all 100% sure that this is a true deal.
With this deal, the NBA association is canceling their deal with their long year partner the Sprint, because their deal claims and stands that no other partners or companies are allowed to interfere or to get in between the NBA association and the Sprint. It is obvious that NBA found a more suitable deal which would turn out more profit to the whole association. In the past NBA has done the same to T-mobile, ditching him for a more suitable offer by other company.
The NBA association has made a small deal with GO90 who is also targeted at the Gen Z and Millennial generations, being Verzion partner companies and do not interfere with the deal. The Go90 has about 75% of the mobile video platform of the NBA league and now that they have a deal NBA can use videos. The 1st example we were able to see with the partnership of NBA and Go90 is the 25 000th career point for LeBron James captured by a mobile video and uploaded at the NBA official site by Go90. It turned out to be a great investment for the NBA association and a great feedback by the NBA followers, who were enjoying this new partnership. The LeBron James point was embraced with many positive feedbacks so that the whole Go 90 usage was raised by 12% and it has had even more positive effect on the NBA partnership with its new partners.
Knowing that Go 90 has launched way over 8 000 titles, episodes, popular TV shows, videos and all kind of original series, it is a great deal and good job by the NBA. The Verzion adds another 65 original series to the deal making it even better. Let's hope that all the expectations are going to be achieved and the audience across the globe fed with information about what is happening on and off the field on the American continent.
Let's take a moment and pay a tribute to what we mentioned previously, and that is the 25 000 career point of the possibly best player in the NBA currently, and that is LeBron James of Miami Heat. He has had many positive and negative days in his career, but this is absolutely one of the best, knowing that hot many players have managed to achieve that on the age that LeBron has.