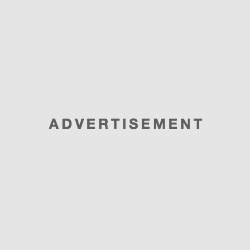 Nadal in conflict with the judges again
The players are taller and stronger racquets stick but nothing has changed in our sport, things like the rules or the height of the net
"In my opinion it is not good to win every week a different player, people come to tournaments and not know who are the favorites , " Nadal observed. It's funny, he has spent a lifetime denying a news conference that was favorite in any tournament, it was evident, as was the case in Roland Garros . Now, when he has played more than what lies ahead in his career, he misses that figure there he always avoided.
Nadal's interest to change the rules to privilege the first rackets of the circuit is not exactly new. Four years ago, precisely in the tournament in Miami, the Spanish resigned from the vice presidency council of players who presided over his great rival Roger Federer . The source of friction was the attempt to Nadal that changed the ranking system, which had one of two years for the best players in the world to leapfrog some tournaments and not lose too much. It was a way for young people cost them much more to climb to the top positions and, therefore, that the players like him had their safest position. A Federer did not like the story , considered that the new ranking could do boring the tennis world and the Spanish ended up leaving the council.
"People need to encourage a player, so you need stars, and create stars have to be there a long time , " explains the Spanish player now. It goes a little further in his diagnosis: "At the same time, it is good that the styles are combined , different players pelen for the important things and can win one or the other, as has happened in the last ten or twelve years." That is, it is not alone in his opinion, necessary to make an elite hobby, but also different ways of doing that evoke the public in a different way from being in that group of elected.
The example of Borg
And that, precisely, was what existed in tennis until not long ago, Federer was elegance, Nadal passion and Djokovic strength and the rest, very different ways of opposing players, put in the same recipe given much popularity to sport. The formula, however, was invented since the eighties, when Borg , Connors or McEnroe represented something similar, both playing style and personalities.
Borg was always the best example to define Nadal. Both shared a style legs, physical and background play had paramount importance. Neither was right – handed rises to the network, but both managed to reign at Wimbledon with a style that usually is not much like what is usually expected of a winner in the London tournament. In the history of Borg, who retired prematurely, there is an episode that illustrates what now trying to say Nadal when he asks the change of rules because players – and the equipment- are evolving rapidly.