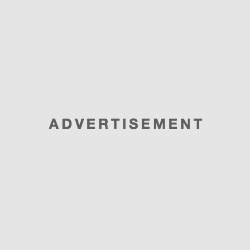 Nadal Back and ready within few days
Rafael Nadal, who has been out of the pitch for long time now, is expected to return to the pitch in early December. The Spaniard, who won 14 Grand Slam titles, will receive stem cell treatment in Barcelona as soon as possible. His back has been struggling for a long time, and two weeks ago he had his appendix removed. He Is already sidelined by the end of the season, but expected to return to training in the last month of the year. Angel Ruiz-Cotorro, Rafael Nadal's doctor for the past 14 years explained the media by a phone conversation about the condition of Rafael Nadal, that he will be fine soon, and that these kinds of back injuries are typical for tennis players. The treatment is similar to the one that Rafael Nadal already received on his knee last year, and it has something to do with the stem cell.
After the injury, Rafael Nadal, the 14 times Grand Slam wined, is expected to be back in the competitions early next season. Let's wish him good luck and fast recovery.
Let's say a word or two for Tomas Berdych and his road in this tournament.
Tomas Berdych, who wanted to hire the Czech legend Ivan Lendl to be his coach, says he will not be pursuing. Apparently Ivan Lendl answered that he was too busy and in a polite way refused Tomas' offer to be his new coach. The eight-time Grand Slam champion Tomas Lendl apparently had some other plans in his life and refused Tomas and his wills. Tomas, on the other hand, understands the decision and says that he will not push it and pursue Ivan, and he will follow his decision not to work with him.
Tomas Berdych approached the legend Lendl with the desire to chase the Grand Slam title. Ivan who was Andy Murray's coach, but canceled on Murray with the words that Andy wanted too much and he did not want to commit to all the weeks that the Scot required. They both (Tomas and Ivan) met in Shanghai, as the question popped, as well as the answer "too busy"
The two Czechs were the only two players from that country to play the season-ending competition, but it is said that their careers are not same at all.
Berdych with a smile on his face admits that Ivan Lendl's and his career may have encountered the season ending five times, but he adds that Ivan won in five times and he is nowhere near that. He also adds that Ivan's decision is his last, at least for now, and that he will not be changing his mind soon. Tomas commented that he respects that decision, and after all, as time passes there is no reason to look back, but only forward and keep going. If their paths ever meet again that should be the forward direction.