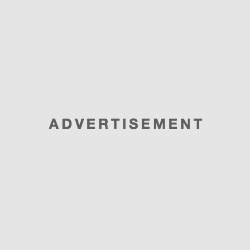 Mousa Abed accused of illegal gambling and marijuana services
Mousa Abed, the owner of the well-known Akron is under investigation for possessing room full of illegal slot machines and tables, as well as offering synthetic marijuana to the customers and outside in certain area around his building. It is not the first time that Mousa Abed is accused for something like this, but the investigators as well as the police has failed to find anything that is illegal each time they tried.
Mousa Abed is 52 years old who is well known to the police in his town together with his Akron Municipal Court company, as they have been often the target of the police after people would tell on them, but as previously said there was nothing suspicious or illegal to stop the whole operation with his company. But this time it was different. As soon as the police got the information that Mousa Abed possesses illegal gambling room as well as sells marijuana to the customers and neighbors, they took action and found the room where this was happening. There they found Mousa's son Ataf Abed, who on 28 years should have known better, but following the steps of his father he thought that is the right thing to do.
Tuesday night was the time when they both got accused of possessing illegal drugs and illegal gambling room for what they will have to pay several charges. Mousa Abed was found guilty after finding several marijuana bags in his illegal gambling room on the 5th Corner Deli on Fouse.
His son Ataf Abed will also take some charges for helping his father and being constant in the illegal gambling room like a person who works there and a drug dealer. Their cases are looked upon by the Ohio Investigators and the official jury of Ohio, together with packages that were found in their room hidden and bagged that cost around $11,836 of synthetic marijuana meant for the customers.
The jury will look up on a case that happened in March 2014 where Mousa Abed was involved after collecting a gambling charge, and was set free and without a punishment, but with warning not to do any illegal activity in the next year or the charges from this one will be transferred and become active in the next offense he does. Mousa failed to be clear and took his son Ataf as well to pay the price that he is responsible for. They will face the jury in seven days after the punishment will be made and the community service determined.
Don't forget to check out cool site jackpot bet online where we have the best news and information about sports and gambling, and the latest transfers and happenings in the sports field. Check our betting app and throw in come cash – you might win the jackpot or some of the cool prices that are there.