Miami Heat playing this week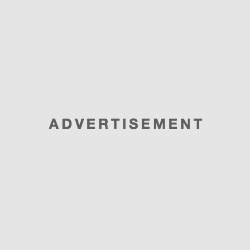 Miami – Miami basketball in the night of Monday to Tuesday hosted Boston and had a sixth defeat of the season (95: 105).
To win Boston was decisive team performance, as six players passed the ten points, while in Miami it managed only three.
In defeating Boston had the most important role Avery Bradley with 25 points, Jared Sullinger added by 17th
In Miami, the mood was very Dwyane Wade with 30 points and Chris Bosh with 21 points. Goran Dragic had a secondary role and in 34 minutes scored 9 points (two 4-7, Troika 0-3, 1-4 free throws ) and added 4 rebounds and 3 assists, Beno Udrih did not play.
The hosts are in the first six minutes showed more and you win a six-point advantage (13: 7), but he quickly wiped Boston and got a quarter for nine (32:23). After the break, the Miami raise the level of their game and the partial outcome of the 18: 7 turned the score in their favor (41:39), but this time a response Boston, which until the end of the half assault won six points (57:51).
In the third quarter the spectators to witness the shooting duel Dwyanea Wade and Avery Bradley, who in this part reached 12 points, the visitors could have had before the last twelve minutes six point lead (81:75).
The hosts are the last part began with five consecutive points and Bosh is close to all points (80:81), Boston dropped out of the partial outcome of 14: 2nd Miami is one last attempt to turn the meeting to your site. For the initial start up with eight bullet care Wade, Bosh under the basket but the difference was only 3 (93:96). That was not enough for a turning point, as Jae Crowder hit two free throws, Evan Turner and added three more consecutive points for the decisive edge 101: 93rd
Miami is ten wins and six defeats in fourth place in the Eastern Conference, Boston's eighth (10: 8).
Golden State close through Utah
Defenders of the title of Golden Statea were in Salt Lake City to put to the test, and finally defeated the Utah 106: 103rd Warriors are getting all 19 matches this season, but if one considers the past, are undefeated in 23 consecutive matches.
In Golden Stateu was the most pitch Stephen Curry with 26 points, Klay Thompson and Draymond Green contributed by the 20th
When Utah was the first scorer Gordon Hayward with 24 points, Derrick Favors collected by the 23rd
Results NBA
Miami Heat – Boston Celtics 95: 105
(Dragic 9 points, 4 rebounds and 3 assists in 34:26 for Miami, Udrih did not play)
Detroit Pistons – Houston Rockets 116: 105
Atlanta Hawks – Oklahoma City Thuder 106: 100
Chicago Bulls – San Antonio Spurs 92:89
Milwaukee Bucks – Denver Nuggets 92:74
Utah Jazz – Golden State Warriors 103: 106
Sacramento Kings – Dallas Mavericks 112: 98
Los Angeles Clippers – Portland Trail Blazers 102: 87