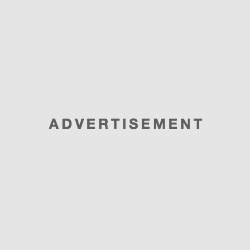 Majorca with new grass field under construction
Santa Ponsa will be from 13 to 19 June 2016, the headquarters of the WTA Mallorca Open, a tournament of $ 250,000 endowment and will mean for many circumstances a milestone for the Spanish court: it will be the first tournament on grass is played in Spain and world premiere evening sessions on grass since none of the tournaments that are played so far in male and female category (Wimbledon, Queen's, S'Hertogenbosch, Nottingham, Brighton, Birmingham, Newport …) They have it.
An excellent idea from the government to make this investment because the town does not have a proper grass field for the tennis lovers, and this one will be a field where major tournaments will be held like Roland Garros and many others that we have mentioned below. It was about time something like this happened in Majorca, since the last statistics show that there has been a fall in the interest in tennis as a sport within the new generations – something like this will drag the attention to the pitch and the sport over all. The Majorca government are expecting more interest in Tennis in upcoming years, and promise more projects like this as soon as this one is done.
The tournament will belong to the 'minicircuito' Road To Wimbledon, and played at the interval open this season between Roland Garros and the London Grand Slam, by granting an extra calendar week interval between Roland Garros will be held from May 22 to June 6, will be played next week S'Hertogenbosch and Nottingham, and Mallorca will be played parallel to Birmingham. After these Eastbourne will be held, and coming up to Wimbledon on June 27.
"It will be a perfect preparation for Wimbledon," said communications director of the tournament, Benito Perez Barbadillo, which further clarified that belong to the Wimbledon tournament series must meet the quality standards of the London tournament, which will oversee the development and care the clues. The organizer of the ATP tournament in Stuttgart, which went from clay to grass, is also present in this tournament.
The presentation of the tournament, the Sports Council, attended what will be his great banner: Wimbledon finalist Garbine Muguruza. "I'm going to feel at home," said "We are very fortunate to have a tennis superstar in the first edition of this tournament," said the director of the Mallorca Open, Peer Zebergrs. "We are proud to make a great tournament in Mallorca, in the south of Europe." "It will be strange playing on grass at night, but I want to be one of the first to try," said Garbine.
The tournament will be played at the Tennis Country Club Santa Ponsa-Calvia, which will feature 16 tracks, of which six will be grass and a center court with seating for 3,500 spectators. Spain will have two appointments and WTA Mutua Madrid Open and now the Mallorca Open.