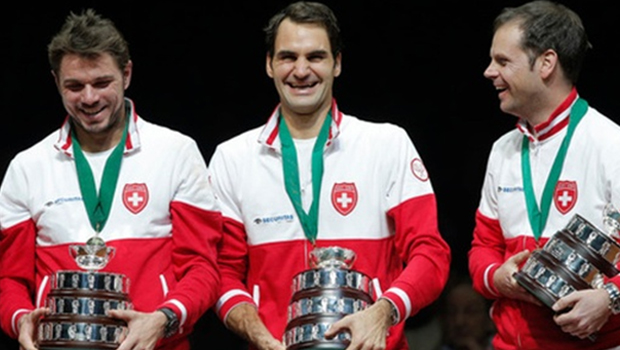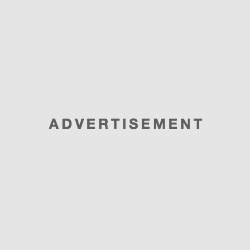 Around 10 000 Swiss in Luasanne to welcome their legends
Big welcome for the big players of the tennis game, as Stan Wawrinka and Roger Federer were welcomed in their home country, in the Lausanne town, by 10 000 Swiss. Their win against France caused Switzerland to organize an event like this, when their two national heroes Roger and Stan returned from Lille, France, where the Davis Cup was held.
Federer and Wawrinka, along the other team members of the Switzerland tennis team, were welcome with a great party at the official reception, where they talked to the media and cheered with the crowd. Federer said to the media that these 24 hours might be one of the wildest in his career.
The victorious team came back after a lot of partying the night that they won the tournament, as well as having an official dinner in Lille, France, where the tournament was held, together with the French competitors and finalists. Wawrinka had some intense moments with the French players about some comment that he previously have said to the press conference.
It was a really big event in France, with 14 million watching it on television while the three days tournament lasted, including a 3 million tuning in during the doubles. The record breaking audience broke the record of the arena in Lille, with the first day having 27 432 spectators while on the fourth and last day it was 27 488.
The Davis Cup, which was held last weekend, had four games.
Wawrinka won it for Switzerland, followed by Federer's loss to Gael Monfils and leveling the result 1:1. After that the doubles were the game where Switzerland regained the lead and finally where was the last match between Federer and Gasquet.
Roger Federer in a fantastic straight set match against Richard Gasquet has won the Davis Cup for Switzerland with a result of 3:1. He commented that it is one of the better feeling in his career, and will be sharing his trophy with Stan Wawrinka, who helped the 17 times Grand Slam champion to win it for his country. With a 6-4, 6-2, 6-2 victory over Gasquet, Federer has now obtained all the major trophies tennis has to offer, and for the first one a trophy that he will be happy to share with others.
No wonder Roger Federer, after converting his first match point in a victory, threw himself on his knees and faced the ground, followed by celebrating with his teammates. It has been 15 years since his debut in the Davis Cup in 1999, and now it is finally in his hands. The captain SeverinLuthi did a great job with Stan and Roger. Don't forget to chech the sports online betting forums and see if your favorite plays today.
Stan Wawrinka's last match against Gael Monfils will not be played since the outcome will not have any result on the final score line.