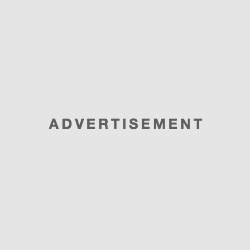 Loss in the NBA world – Roy Tarpley passed away
Friday night was the last night on this world for Roy Tarpleyas he failed to win over his drugs and alcohol problems to live another day. At the age of 50 his body was found lifeless at the Arlington hospital in Texas. The Former Dallas Mavericks center has had problems with the drugs and alcohol ever during his playing times in the NBA, and the reason why he stopped his professional career on 27 years of age was because he used cocaine before a match in 1991.
He joined the NBA in the 1986 as the 7th pick in the draft from Michigan and managed to make it in the top 5 players of the league in his second season. Due to suspensions Roy Trapley never played a full season after that, because he failed to get rid of the alcohol and drug problems, which were small in his third year, but were getting greater and greater as the years passed by, for eventually he got kicked out of the League after just five years in the NBA.
He played in Greece before returning in the NBA to play for the same team that he previously did, but lasted only one year when he received a permanent suspension and lifelong ban from the NBA for using alcohol during a game.
Norm Sonju was the guy who brought Roy to the NBA and it is the same guy who talks in front of the media how great that player was, and how he would have been if it wasn't for his addictions. He says that he was funny all the time, making everyone comfortable who were in the same locker room as he was. The trainings were like a comedy class and hit was his entire fault.
It is sad that you hear a news about someone who was special in your life pass away, and the saddest thing is that he was only 50 years old. Guess that alcohol of his that ruined his life now ended it completely.
Norm Sonju said that they knew he was having problems with cocaine, and it was visible as the days pass by. There was no way helping him at that point, at least saving his NBA career as he was getting mad and angry to anyone who would try to talk about his problem.
His attitude would have saved his life, but he refused to grab the hands of the one who offered him help. Let's give his family the condolences and a proper farewell to the big guy, because he deserves it.
Don't forget to check the jackpot bet online forums and earn good prices as well as read the top news and information that are on the site. The jackpot and the other cool prices are there to be won, and you can be one lf the lucky players to do that.