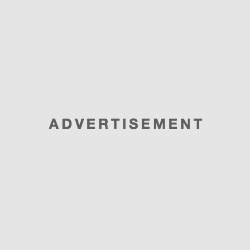 Let's see the draft last night in London and the chances of each player of wining.
– Do you know how it is difficult to beat – said the head of the draw last night, and the absolute favorite politely smiled: – There is no doubt that this is my best year. I'll try to keep the same rhythm as the biggest challenge with the London grand slam.
What are the chances that the other seven aces are not only participants in the "O2 Arena"?
Andy Murray (2) – had a solid season, crowned with trophies mainly in tournaments where Novak played – Munich, Madrid, Queens … biggest victory achieved in the Montreal final against our players.
Roger Federer (3) – the whole year comes to tournaments regarded as the only one that can endanger Djokovic and managed in the finals of Dubai and Cincinnati. Six times he won the final tournament, so has the title in 2015, but five of them below the 1000 series. Anything above that is already Novakova leagues.
Stan Wawrinka (4) – in the year of complete domination of the best in the world became a Grand Slam champion. In the last three tournaments, only took a set Djokovic. Perhaps the greatest danger is not Federer from Switzerland.
Rafael Nadal (5) – three wins in the season can be a success for četrnaestostrukog Grand Slam champion. But Rafa has entered into form this fall. The problem is that when played quite well, Novak can take only honorary gems, as well as the finals of Beijing (6: 2, 6: 2).
Tomas Berdych (6) – in the recent history of rivalry with Novak can boast that he was in Paris twice forced to play a tie-break. Cech is one of those eternally adrift in mediocrity, rarely turns out in the opening rounds, but even less surprise favorites in the final. And the score 2-20 against Djokovic says a lot about his ambitions.
David Ferrer (7) – membership in a top-tan every year extends titles in categories 250 and 500, but this season has made only two wins over neighbors from the top ten on the list. Although it has a devastating arsenal of punches, usually has nothing to threaten favorites.
Kei Nishikori (8) – Nothing more quickly and efficiently can not launch players to the stars than a victory over Djokovic in the semifinals of a Grand Slam. But, last year's finalist US Open all season plagued injury and is doubtful for the final tournament. Gasquet and Tsonga cupkaju side as substitutes.
GROUP "Stan Smith"
1st Novak Djokovic (Serbia)
2nd Roger Federer (Switzerland)
3rd Tomas Berdych (Czech Republic)
4th Kei Nishikori (Japan)
GROUP "Ilie Nastase"
first Andy Murray (Britain)
2nd Stan Wawrinka (Switzerland)
3rd Rafael Nadal (Spain)
4th David Ferrer (Spain)
* For the best two from each group will advance to the semifinals