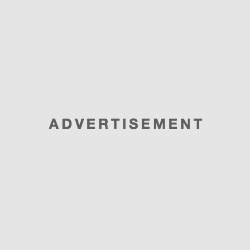 London Derby – Novak vs Federer
The No.1 and No.3 on the ATP list in the world Novak Djokovic and Roger Federer met in London in the Group Stage. It didn't went well for the best player in the world, and he lost the match with 2:0 and lost his winning streak. Federer enjoyed a fine game, taking advantages of the mistakes of Novak, and turning his 2nd match point into a victory.
The best player in the world Novak Djokovic defeated in the second match of the final tournament in London, Roger Federer, who won with 7: 5, 6: 2nd The Swiss ace is so broke Novak's run of 39 consecutive victories in the hall. – Congratulations to Roger to change the rhythm always sent me a different ball. Very wisely used the slice and spin, giving him a very effective … I made many, many unforced errors, I have given him victory, especially in the second set – said Novak, for whom this was their first defeat in the final tournament of 2011. – It is a sport. Sometimes you experience these matches, these days.
The good thing is it is still a group phase, so we still have a chance to handle the semi-finals. Federer is not the first time broke the triumphant series Djokovic, after the 2011 triumph in the semifinals of Roland Garros Novak inflicted the first defeat after 43 consecutive wins. – The terrain is slightly slower compared to say, the US Open and the Cincinnati, in which we played the last few times. Roger played very well tactically, undoubtedly was the better player on the field. But I think I have him and I let him play offensively and dictated the pace from the baseline. I did not have the depth, I made many mistakes.
Basically, if you like playing against Federer, you have no chance to win. If in the last group game defeat Tomas Berdych and Federer expected to be better than Nishikori, Novak will be in the semifinals of the tournament in London to play against the top-ranked of the group in which Nadal, Murray, Ferrer and Wawrinka. – This is the last week of the season, which was very long. But I have to push myself, mentally, physically, emotionally, as far as I can in this tournament. I have another match in the group, need a victory to go on. The day that I have between the two games will use that with his team analyze the match against Roger and work on things that were not going in the direction I wanted – he said Novak. Veto on departures from Red Star to 31 August * Nikolic: Serbia did not call VIDEO: Luis Garrido broke his leg * Handanovic retired from the national team of Slovenia * Ibrahimovic: I sent the whole of Denmark in retirement * Lazic trained and travels to Strasbourg * Simonovic remains Stars