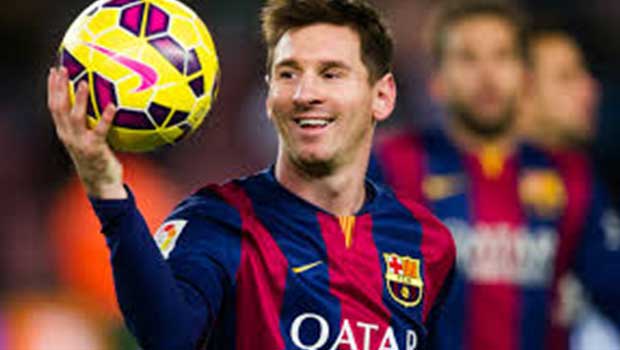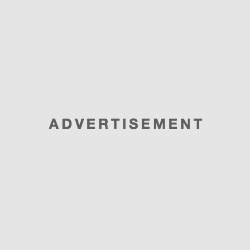 Lionel Andrés Messi Cuccittini is an Argentine football skipper who was born on 24 June 1987 in Rosario, Santa Fe, Argentina. Messi started his career at a tender age of 5 years with Grandoli, a local club where his father was the coach. At the age of 8, he moved to Newell's Old Boys youth team until 200 when he passed on trials with Barcelona. He was enrolled to FC Barcelona junior Infantil B and Cadete B and A teams from 2000 to 2003 where in 30 games he scored 37 goals in Cadete A. Between 2003 and 2004; he played for Barcelona C in the Tercera División in 10 appearances scoring five goals. In the years 2004 and 2005, he played for Barcelona B in the Segunda División B making 22 appearances scoring 6 goals.
Messi made his official debut for Barcelona senior team under manager Frank Rijkaard on 16 October 2004 against RCD Espanyol and went ahead to score his first professional goal against Albacete Balompié on 1 May 2005. From then Messi has gone to cement his talent at the club since where he has won numerous honors among them FIFA Ballon D' or four times. He has currently made 312 appearances for Barcelona scoring 283 goals. In the process he has won 6 La Liga titles, 2 Copa Del Rey, 6 Supercopa de Espana, 3 UEFA Champions League, 2 UEFA Super Cup and 2 FIFA Club World Cup.
On the international platform, Messi played for the Argentinine U20 in 2004 and 2005 making 18 appearances and scoring 14 goals and thus winning one FIFA World Youth Championship: 2005. He has also played for the Argentina U23 making 5 appearance and scoring two goal winning one Olympic Gold Medal in 2008. Messi made his international debut as an 18 year old on 17 August 2005 against Hungary and has gone on to make 95 appearances scoring 45 goals in the process.
Messi has gone on cementing his football carrer breaking a couple of records while keeping his own. He has the following individual awards; FIFA Ballon d'Or: 2010, 2011, 2012, Ballon d'Or: 2009, FIFA World Player of the Year: 2009, World Soccer Player of the Year: 2009, 2011, 2012, World Soccer Greatest XI of All Time: 2013, Onze d'Or: 2009, 2011, 2012, European Golden Shoe: 2010, 2012, 2013, UEFA Best Player in Europe Award: 2011, UEFA Club Footballer of the Year: 2009, FIFA Club World Cup Golden Ball: 2009, 2011, UEFA Champions League Top Goalscorer: 2009, 2010, 2011, 2012, L'Équipe Champion of Champions: 2011, La Gazzetta dello Sport Sportsman of the Year: 2011, FIFA World Youth Championship Golden Ball: 2005, FIFA World Youth Championship Golden Shoe: 2005, LFP Best Player: 2009, 2010, 2011, 2012, 2013, La Liga Foreign Player of the Year: 2007, 2009, 2010, Pichichi Trophy: 2010, 2012, 2013, LFP Best Forward: 2009, 2010, 2011, 2012, 2013, UEFA Champions League Forward of the Year: 2009, La Liga Ibero-American Player of the Year: 2007, 2009, 2010, 2011, 2012, FIFPro World Young Player of the Year: 2006, 2007, 2008, World Soccer Young Player of the Year: 2006, 2007, 2008, Bravo Award: 2007, Golden Boy: 2005, Marca Legend Award: 2009, Trofeo Alfredo Di Stéfano: 2008–09, 2009–10, 2010–11, ESPY Awards Best International Athlete: 2012, El País King of European Soccer: 2009, 2010, 2011, 2012, IFFHS World's Top Goal Scorer: 2011, 2012, IFFHS World's best Top Division Goal Scorer: 2012, FIFA/FIFPro World XI: 2007, 2008, 2009, 2010, 2011, 2012, 2013, 2014, UEFA Team of the Year: 2008, 2009, 2010, 2011, 2012, 2014, ESM Team of the Year: 2006, 2008, 2009, 2010, 2011, 2012, 2013, Copa América Young Player of the Tournament: 2007, Copa América Top Assist Provider: 2011, Copa del Rey Top Goalscorer: 2010–11, 2013–14, Argentine Sportsperson of the Year Award: 2011, Olimpia de Plata: 2005, 2007, 2008, 2009, 2010, 2011, 2012, 2013, FIFA World Cup Golden Ball: 2014, FIFA World Cup Dream Team: 2014