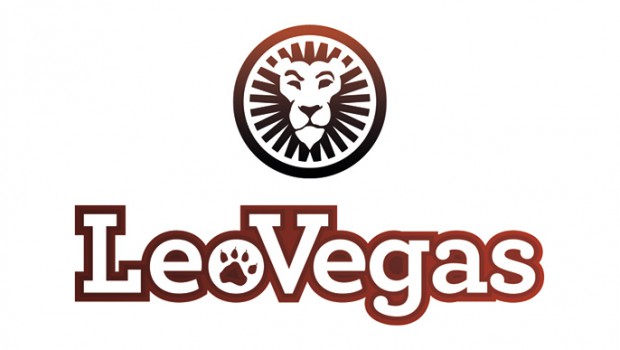 LeoVegas roulette and slot tournament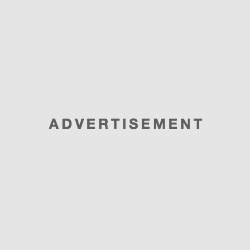 Belong to the ever growing fan base of slot machine players or make it more comfortable in the live casino with a well-kept roulette or Blackjack cozy and love to follow the procedure at the table genaustes. Whatever your predilections in online casino, in the pre-Christmas period at Leo Vegas, everyone will get their money's worth, because this virtual gaming room offers several tournaments and raffles for both automatic players and fans of classic casino games. In doing so, prizes of the total value of an incredible 140,000 euros await you.
A total of 10 winter slot machines you should be
If you prefer to spend your time at the slot machine in your favorite online casino, then you should definitely take a look at the big all-week automatic game tournament at Leo Vegas, because an altogether 4,000 times an exciting 20,000 Euro competition awaits you, Which naturally takes place on 10 different slot machines, which of course all have to do with the theme of winter and Christmas. If you want to secure your share of the big Christmas prey at Leo Vegas within the next 4 weeks, you only have to deposit at least 10 Euros per week of action and implement the 10 special and pre-determined winter slots. For every € 10, the online casino then pays points for the corresponding ranking, where every week the 50 best players get their share of the 20,000 Euro prize pool placed under the Christmas tree.
In LeoVegas Online Casino, customers who prefer to gamble on a smartphone or tablet are preferred, and so the points are also given differently during this Christmas action. Thus the conversion of the paid amount on all games 1 point, that converts to the specified 10 slot machine with winter mood via desktop 2 points and the conversion of the amount to this via smartphone or tablet even 3 points for the ranking.
Depending on how diligently you earn points in this promotion, you will get your own ranking in the 4 action weeks and the best 50 players in each rank list get their share of the 20,000 euro prize pool every week. This is a great opportunity for you to improve your own budget for the gifts, because all prizes in these tournaments are cash and free of sales.
Preispool for every slot machine tournament:
Place 1 – 5.000 Euro in cash
Place 2 – 3,000 euros in cash
Place 3 – 1,500 euros in cash
Place 4 – 1,000 euros in cash
Place 5 – 800 euros in cash
Place 6 – 700 Euro in cash
Place 7 – 600 euros in cash
Place 8 – 500 Euro in cash
Place 9 – 400 euros in cash
If you are at the end of the ranking between 10th and 50th place, you still expect cash, but not so generously, but small cattle are also known as crap and so there are positions for 10 to 20 300 euros, for places 21 Up to 30 200 euros, for the positions 31 to 40 100 euros and for the last 10 players up to place 50 still 25 euros cash.
A total of 4 times have you at Leo Vegas the opportunity in this action to vigorously clear each time and wait a total of 20,000 euros and a separate ranking.
The 4 Tournaments and their Period:
Week 1 – between 01 and 07 December
Week 2 – between the 8th and 14th of December
Week 3 – between 15th and 21st December
Week 4 – between 22 and 28 December
So that you also have a real chance to win one of the respective 50 weekly prizes and collect as many points as possible, you should especially the mobile casino only the 10 winter slot machines from the action zocken!
Selected game machines where there are 3 points for 10 Euros turnover via mobile casino:
FLOWERS XMAS EDITION
FRUIT SHOP XMAS EDITION
SECRETS OF CHRISTMAS
MERRY XMAS
TACO BROHERS XMA EDITION
A CHRISTMAS CAROL
HAPPY HOLIDAYS
XMAS JOKER
WINTERBERRIES
MERLINS MAGIC RESPIN CHRISTMAS
So that nothing really hurts your hunt for a total of 80,000 Euros in prize money at the slot machine tournaments at the LeoVeags Online Casino in December, we have prepared the most important rules and conditions for you.
Terms and Conditions:
For this promotion, there is exactly one point for each paid and converted 10 Euro, except for the 10 winter slot machine games highlighted in the promotion, because here 10 Euro turnover via Desktop 2 and via mobile casino equals 3 points
Both real money and bonus money can be used for this promotion
There is no upper limit for point collection
A total of 3 times 20,000 euros are waiting for large Leo Vegas roulette
If the eternal circling of the reels and the return of the same symbols really go to the alarm clock and you prefer the nerve kitzel with ball and rotating kettle, then you also in December a good chance coveted cash prices in the total value of 60,000 euros in the Leo Vegas Online Casino. The NetEnt CHRISTMAS LIVE ROULETTE is the perfect Christmas game for you at the NetEnt CHRISTMAS LIVE ROULETTE, where you only have to play 10 rounds in order to win one of the prize pools to be awarded. The best thing is that you can choose freely whether you want to gamble with real money or your bonus money, and also a minimum bet size is not required. The game is always played between 2 pm and 2 pm.
The 3-win games at the NetEnt Leo Vegas Roulette for Christmas:
Week 1 – between 28 November 14:00 and 05 December 02:00 hours
Week 2 – between 05 December 02:00 pm and 12 December 2:00 pm
Week 3 – between 12 December 14.00 and 19 December 02.00 hours
With this special Christmas Caption for all fans of the Live Roulette every week, after the end of the action, all the prize tickets come into a thick, virtual Lost Rommel, where you have the chance to be among the 200 Lucky players, which are equal parts above the weekly Preispool of a total of 20,000 euros and can pay 100 euros each. It is also possible that you can even win more than one of the winnings, because the draw is only linked to the tickets and you can earn up to 50 and weekly 350 of these lots each day and bring them into the lost Rommel.
The more rounds you play on the NetEnt CHRISTMAS LIVE ROULETTE table, the more tickets you get and your chances of winning are clearly increasing!
With this great Christmas roulette promotion at the Leo Vegas online casino, there are no differences. Whether you want to take part in the mobile casino or the classic desktop, it does not matter, because everyone gets exactly one win ticket for 10 played rounds. The only thing to keep in mind, however, is that bets that cover more than 70 percent of the possibilities on the roulette table are not included in the count. This means that a simultaneous placement of chips on black and red would cover almost 100 percent of the possibilities and thus a round would not help to fulfill the conditions of participation.