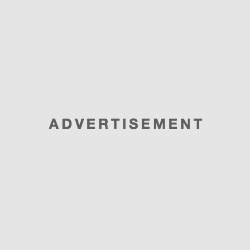 LADBROKES AUSTRALIAN OPEN BETTING APP
Ladbrokes was formed in 1886 by Messrs Schwind and Pendleton. It is a British based gaming company with headquarters located at Imperial House, Imperial Drive, Rayners Lane, Harrow, Greater London and net income of 67 million pounds (2013 estimate). They boast of an employee strength of 13000 with over 2400 retail betting shops divided between the UK and Ireland with more shops in Spain and Belgium. It is believed that billionaire John Magnier and his business partner JP McManus own over 10% of Ladbrokes while Joe Lewis owns approximately 7%. Ladbrokes is a world leader in gaming and they have taken betting to a new level with their own version of The Ladbrokes Australian Open Betting App.
Anxiety is soaring as the 103rd Australian Open slated for the hard court of Melbourne Park approaches. Roger Federer will be hoping to wrestle the title from the grips of defending champion and compatriot Stan Wawrinka in the men's singles as Rafael Nadal and Novak Djokovic seek to rekindle their rivalry that has gripped the tennis world for years. Andy Murray, J-W Tsonga and J.M del Potro will seek to create major upsets in a competition that promises to be fascinating. In the female category, Serena Williams and Maria Sharapova will seek to showcase their supremacy over each other in a rivalry that started in 2004 when a certain 17 years old Sharapova defeated Serena in Wimblendon to the surprise of all. Familiar faces Victoria Azarenka and Caroline Wozniacki will wish to add this Grand Slam title to their ranks.
As a world beater in gaming, Ladbrokes have prepared assiduously in ensuring a hitch free 2015 Australian Open for gamers through their Ladbrokes Australian Open Betting App. Gamers using the Ladbrokes Australian Open Betting App will discover carefully arranged betting odds on a user friendly interface.
High seeded players are placed on low odds on the Ladbrokes Australian Betting App with low seeded players placed on high odds. Novak Djokovic, Rafael Nadal, Roger Federer, Andy Murray and defending champion Stan Wawrinka were placed on 5/4, 4/1, 7/1, 8/1 and 14/1 respectively for outright wins in the men's category while dark horses J M del Potro, J-W Tsonga, David Ferrer and T. Berdych were placed on 40/1, 40/1, 100/1 and 40/1. Low seeded players like J. Chardy, K. Anderson and G. Simon are placed on 500/1, 500/1 and 250/1 respectively for outright wins.
The Ladbrokes Australian Open Betting App also provides an avenue for women's singles where top seeds Serena Williams, Maria Sharapova, Victoria Azarenka, Simona Halep and Caroline Wozinacki with odds like 2/1, 7/1, 8/1, 8/1 and 16/1 respectively for outright wins. Players like S. Stosur, S. Lisicki, Venus Williams and M. Keys were placed on 66/1, 66/1, 66/1 and 66/1 respectivelyfor outright wins in the women's singles. Low seeded players like Dellacqua, Pavlyuchenkova, Watson and Peng with odds of 250/1, 250/1, 200/1 and 200/1 respectively for outright wins.
The 2015Australian Open promises to be exciting and with Ladbrokes Australian Open Betting App, every gamer will not be left out of the excitement.