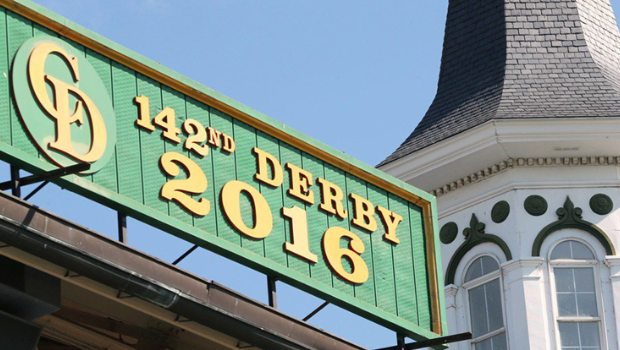 Kentucky Derby Prep Races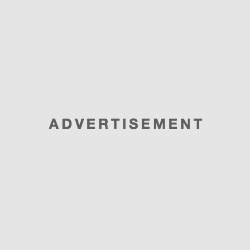 After this past weekend we are faced with more questions than answers regarding this year's Kentucky Derby. In three of the four big Derby prep races the heavy favorite was upset, with only Lawyer Ron winning in the Rebel. The biggest upset took place in the Tampa Bay Derby, where Bluegrass Cat was unable to keep pace with long shot Deputy Glitters. Let's take a look at each race.San Felipe Stakes – Santa AnitaResults(chart)Win: A.P. WarriorPlace: Point DeterminedShow: Bob and JohnFractions – :22.60, 23.80, 23.80, 25.60, 6.60A.P.
Warrior finally displayed the talent that everyone thought he had by coming from off-the-pace on Saturday to win this mile and a sixteenth Derby prep race. Here at the Review, we had all but written A.P. Warrior off due to his repeatedly sluggish performance. Apparently, the switch to trainer John Sheriffs worked as he won for the first time as a three year-old.The pace in the San Felipe was very solid, as can been seen by the opening half in :46.40. A.P.
Warrior sat three to four lengths off-the-pace most of the way down the backstretch and moved into the lead at the top of the stretch, making his move on the far turn. Bob and John, the even money favorite, ran a decent third but couldn't gain ground in the stretch despite having every opportunity to do so. He did have to go five wide while making his move on the far turn but it's tough to tell whether that cost him the race. Point Determined ran his best race in his short career as he was a hard charging second along the rail.
At one point in deep stretch it looked as though Point Determined was going to be able to go by A.P. Warrior, but the winner was more than strong enough to hold off the challenge.Tampa Bay Derby – Tampa Bay DownsResults(chart)Win: Deputy GlittersPlace: Bluegrass CatShow: Winnies Tiger TooInternal Fractions – :24.20, :25.00, :24.20, :24.40, :6.40The Tampa Bay Derby is a good example of races that look better on paper than in person.
I was surprised to see the Deputy Glitters victory in this race earned him a 102 Beyer fig. And Bluegrass Cat, despite being four wide on the backstretch, really looked to be in perfect position to win this race, getting a nice stalking trip. However, when you look at the third fraction of :24.20, one can see that there wasn't enough pressure being applied up front. Deputy Glitters made a nice move off the turn and took command of the race. Bluegrass Cat appeared to weave a little bit as he entered the stretch.
Once he got himself straightened out he began to stretch out and run quite well towards the wire. It didn't look like he really wanted to run until they got inside the 1/16th pole, but once he did start to make a charge he looked very strong. Bluegrass Cat looks like he might benefit greatly from some additional distance.TheGotham – AdueductResults(chart)Win: Like NowPlace: Keyed EntryShow: SweetnorthernsaintFractions – :23.20, :24.40, :24.60, 24.40, 6.40Very impressive performance by Like Now, as he took an early lead and never looked back, wiring the field and winning by a neck at the wire.
The performance earned a 106 Beyer figure. Take a look at the chart of this race and notice the running positions of the field at each call. Very little change too place during this entire race as they almost went in a Merry-Go-Round fashion. In fact, the only positions that were made up were those that passed the long-shot Eagle Head who was pretty much done after a half mile. Keyed Entry and Sweetnorthernsaint did nothing to diminish their Derby chances as they both ran respectable races.
Achilles of Troy showed very little, if anything at all, and was vanned off after the race. He seems certain to be taken off the Derby trail.So what do we take out of the Gotham? This might be the toughest race to judge considering the Merry-Go-Round like pattern of the field and their finish positions and the fact that this race produced the highest Beyer of the four prep races on Saturday. The fractions look strong on paper but no horse could make up any ground whatsoever. For now we are going to credit the top three finishers with a solid, well-run race, but we're going to make a mental asterisk since we're having a little trouble understanding the pace situation at Aqueduct for this race.
A review of a replay of all of Aqueduct's races that day will most likely be in order to see if there were any potential biases at play.The Rebel – Oaklawn ParkResults(chart)Win: Laywer RonPlace: Red RaymondShow: SteppenwolferFractions – :23.60, 24:00, :25.30, :23.80, :7.40The only favorite to win on Saturday was also the least impressive in terms of his speed figure. Lawyer Ron won for sixth straight time on dirt and did it in a way that he hadn't done before, rating off the pace.
The pace was exceptionally strong in the Rebel, setting Lawyer Ron up perfectly. Lawyer Ron earned a 92 Beyer figure for this performance, by far the weakest of any winner in the Saturday prep races. A look at those closing fractions indicates that the Rebel finished with a very powerful :23.80 followed up by a :7.40over the last 1/16th when Lawyer Ron was being slowed down. The early pace in the Rebel, on paper, looks very similar to the Gotham.
Yet, unlike the Gotham, anyone who was within a couple of lengths of that pace finished well back. In the Gotham, those at the front just kept right on moving. Private Vow, making his first start in three months, looked exactly like a horse that wasn't ready to compete at this level. Under jockey Shaun Bridgmohan, Private Vow set up in a nice stalking position only to fade badly on the turn. This colt will now receive only one more prep race before the Derby and he looks like he'll need more than that to get into top form.
We are still shaking our heads at the decision to not race this one until late March. Visually, we liked this race much more than the Gotham due to Lawyer Ron finally settling behind the leaders and proving that he could win from off-the-pace. Not sure what to make of the weak Beyer, but we think Lawyer Ron had adequately proven himself as a prime contender.