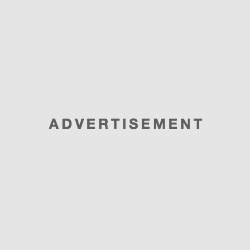 Kent
---
Odds (Sky Bet): 7/1
Last season: Seventh
Overseas: Tom Latham (NZ), Kagiso Rabada (SA, June 30-July 24)
Ins: Zak Crawley, Adam Rouse
Outs: Ryan Davies (Somerset), Ben Harmison (rel)
Squad: Adam Ball, Daniel Bell-Drummond, Hugh Bernard, Sam Billings (wk), Alex Blake, Mitchell Claydon, Matt Coles, Fabian Cowdrey, Zak Crawley, Joe Denly, Sean Dickson, David Griffiths, Calum Haggett, Charlie Hartley, Matt Hunn, Rob Key, Tom Latham (wk), Sam Northeast (capt), Imran Qayyum, Kagiso Rabada, Adam Riley, Adam Rouse (wk), Darren Stevens, Ivan Thomas, James Tredwell, Sam Weller
Verdict: Having picked up a division-low 28 batting points last season (promoted pair Surrey and Lancashire bagged 56 and 58 respectively) Kent simply have to score more runs if they are to stay in contention for one promotion spot for any length of time. The arrival of New Zealand Test opener Tom Latham should certainly help, while much responsibility rests on captain Sam Northeast. If they can get runs on the board, then in Matt Coles they possess a bowler more than capable of capitalising. He took 67 Championship wickets on his return to the club last season and will need to back that up this time around. It's been a common refrain for a couple of years now, but Kent – and England – will desperately hope that this is the year that Daniel Bell-Drummond finally really delivers on his precocious talent. Last year's 767 runs at an average of 26 was simply not good enough. With only one promotion spot available and the make-up of Kent's squad, any significant success in 2016 looks more likely to come in the one-day arenas – they were great to watch in 2015 if you were able to get past the distraction of an all-time stinker of a one-day kit.
Gloucestershire
---
Odds (Sky Bet): 12/1
Last season: Sixth
Overseas: Cameron Bancroft (Aus, until late May), Michael Klinger (Aus, from late May)
Ins: Brandon Gilmour, George Hankins, Chris Liddle (Sussex), Josh Shaw (Yorkshire loan)
Outs: James Fuller (Middlesex), Cameron Herring (rel), Geraint Jones (ret), Robbie Montgomery (rel)
Squad: Cameron Bancroft (wk), Ian Cockbain, Chris Dent (wk), Brandon Gilmour, Patrick Grieshaber (wk), Miles Hammond, Tom Hampton, Peter Handscomb (wk), George Hankins, Benny Howell, Michael Klinger, Chris Liddle, Hamish Marshall, Craig Miles, Kieran Noema-Barnett, Liam Norwell, David Payne, Gareth Roderick (capt, wk), Josh Shaw, Tom Smith, William Tavare, Jack Taylor, Matt Taylor
Verdict: Another side who look better suited to one-day cricket having seen any promotion hopes slashed by the readjustment ahead of the 2017 season. The prolific Michael Klinger is not around until the end of May – although Cameron Bancroft is a more-than handy stand-in – while the loss of James Fuller to Middlesex is a significant dent to the bowling strength. Wicketkeeper-batsman Gareth Roderick takes over the four-day captaincy from the retired Geraint Jones, and it's a lot to ask of the 25-year-old. How he copes with the triple pressures of leadership, top-order batting and keeping will be crucial to Gloucestershire's season. With a small squad, the start of the campaign may be tough as coaching duo Richard Dawson and Ian Harvey bid to avoid a difficult second season, but things should look up for the 2015 Royal London One-Day Cup winners when Klinger and coloured clothing return. In the Championship, though, a forgettable season looks on the cards.