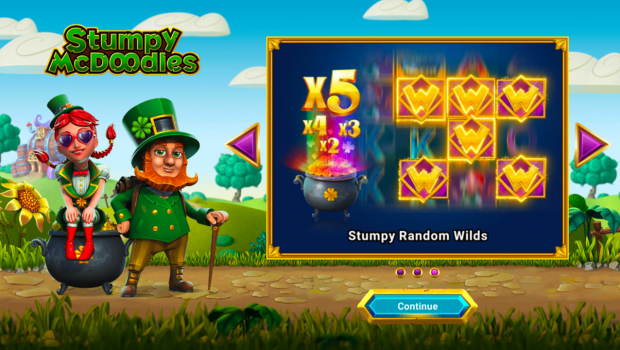 Jump into a never-ending party with Stumpy McDoodles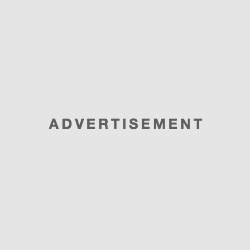 Independent studio Foxium is putting its own stamp on Irish folklore with the launch of Stumpy McDoodles, a brand-new slot game that blends a little luck with a lot of love.
A traditional fairytale with a thoroughly modern slant, Stumpy McDoodles will introduce Stumpy and his partner Penny to players around the world. Stumpy is every inch the mischievous storybook leprechaun, with a green stovepipe hat, a bottomless thirst for beer, and universal appeal. Penny, like every member of Foxium's stable of strong female characters, has a personality all of her own – pairing her standard green garb with heart-shaped sunglasses.
Together, Stumpy and Penny keep a constant celebration going at their ale-cask-shaped home, guiding players to the limitless riches that lay scattered among the rolling green hills. Both characters appear on the reels alongside other lucky symbols, including four-leaf clovers and flagons of ale, as well as a bulging pot of gold that serves as Stumpy McDoodles' scatter.
Always the life of the party, Stumpy can dance over at any point during the 5X4 base game and activate the Stumpy Random Wilds feature – adding up to 8 wild symbols in random locations, which increase the odds of a win by standing in for any other standard symbol.
As Stumpy and Penny lead the party procession through the shamrock-flecked fields, the pot of gold scatter can appear on any or all of the odd-numbered reels. When all three are filled at once, players are awarded 5 free spins – and a chance to pick up the pace even further by collecting coins and building a progressive multiplier.
During free spins, collectible Multiplier Coins can randomly appear that add up to 3X to the current multiplier value, while Wild Coins add shifting wilds to the reels, which relocate themselves with each spin. Banking these coins provides players with the chance to earn more free spins, or even build a 2X2 block of shifting wilds to kick the party into an even higher gear.
When players come close to triggering free spins – with a scatter on just two odd-numbered reels – a Rainbow Respin will trigger, and the remaining odd-numbered reel will respin on its own, giving them another chance to earn free spins. And like all Foxium games, player choice is paramount in Stumpy McDoodles; players can buy free spins at any time for 50X their total bet, or activate the trademarked FoxifyTM feature to double the multiplier of both base game and free spins.