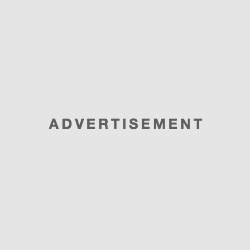 John Daly wants to be U.S. Ryder Cup captain
John Daly has made his desires of leading the U.S Ryder Cup squad when the team takes part in the Biennial match against the Europeans. He made this statement last week when he took part in the Paul Lawrie Match Play held in Scotland.
Aged at 49 years and two time champion winner, Daly claimed that it would be his fun moments when he is accorded with the captaincy. He was however not sure if he can be categorized under those members who have the perfect skills that may be required by the PGA of America and be accorded the rank. He added that with him leading, his team would be one to watch as it is said that a tie should be worn by the one who desires.
With a previous history at stake, Daly would be the man who would follow the footsteps of Fred Couples. Fred had a good relation with his team members and he was the man who led the U.S team to three successive Presidents Cup wins. Daly was sure that his captaincy would be the initial fun-first due to his good relation with team members. This was deemed to be the turning point having in mind that the U.S team has previously lost a total of eight Ryder Cups in their previous 10 attempts.
Daly went on to say that it the solution to the problem is to wrap them in it. It has been claimed that U.S enters to a tournament as favorites and this makes several team members uptight. Even when they are on the losing end in certain matches, many take them as favorites to clinch the title.
He added that the team put themselves under huge pressure that affects their outcome given that golf is deemed to be the gentleman's game. The solution to this would be assimilating in the fun game and be free while playing for their nation.
This comes barely days during the PGA of America's Ryder task force when Daly himself claimed that the U.S team would need a leader liker Tiger Woods or Phil Mickelson would be amazing captains. It is yet to be seen if Daly would be handed the captaincy with Woods and Mickelson at stake.