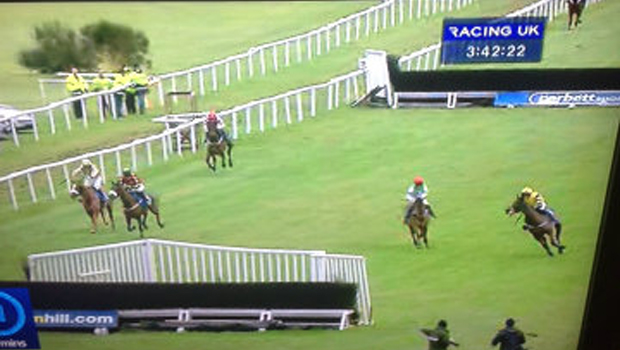 Jockey Bans continue to be reckless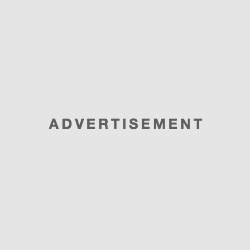 In a race that took place on Wednesday for amateurs hosted in Great Britain in the Ludlow arena tournament, two of the racers got big bans by the officials in the race for Ludlow. It was Jake Launchbury and Page Fuller, the jockeys on the right of the picture that managed to miss the entire track and go in the wrong direction. After successfully completing two laps, and in the third and final, they started going astray from the other side of the fence. After Launchbury Jake realized his mistake and tried to make a sharp turn left, he so that Page Fuller was following him, not allowing him the space to turn and join the other jockeys, they both managed to jump over the white fence, which cost them big banks in the jockey world.
Their teammates also pay the price for the lack of concentration of Jake and Page. Bally Sands will have to be happy with the 3rd position after crossing the line 1st and Petit Ecuyer will be on the 4th place after finishing 2nd.
The full punishment for the mistake that Jake Launchbury did that Page Fuller followed will be announced at the beginning of next week, but one thing is for sure; Jake Launchbury is missing 21 days and Page Fuller is missing 10 days of official racing, a.k.a. they are suspended for 21 and 10 days with fees to come next week.
The officials of BHA that decided the punishment say that they find the two riders guilty for several reasons including the danger of hurting the horses, danger of hurting the audience, danger of hurting themselves, and the result which cost their teammates with the first and second place.
In self-defense Launchbury said that he puts his hands up in the air as the guilt is all his. He takes responsibility for the actions he did, and the consequences are bit harsh but he will manage to deal with them. He said that he thought that it is the fence with water that they needed to jump, but totally forgot that it is removed in the third lap. His eyes were on the first place and his mind was working on how to catch the players in front of him. After he realized what he has done, he tried to make a sharp turn to the left, but that wasn't good choice as Page Fuller was next to him and they both would have crushed if he made the turn.
Page Fuller on the other hand said that the completely forgot about the fence or the lap, he was just focused to pass Jake Launchbury as he was his shadow during the moments when they both made the mistake. He also admits that he should have watched where he went.
Check the online jackpot bet forums and earn good prices by betting on the site.