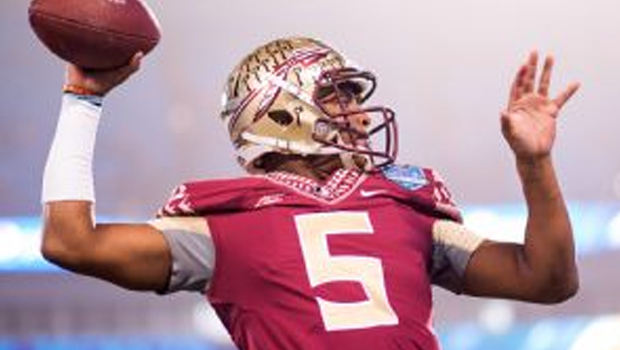 Jameis Winston 50-50 on throwing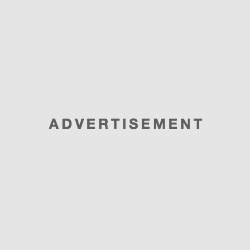 According to the quarterback coach of Jameis Winston, George Whitfield, the 2013 Heisman Trophy winner is still thinking if he should go at this week's NFL Scouting combine. If he decides to do so, he will do it on Saturday with the rest of the quarterbacks. At the moment he says that he is 50-50.
He has been having conversation with his advisor last several days saying that he needs help making the decision because, after all, it is not an easy one to be made. Jameis Winston said that the sports center agency also have done few actions to trigger his opinion on one or another way, but it is yet to be seen what direction he will choose and whether he will go to the NFL Scouting combine or stay out of it.
It is not always the choice of the players whether they are going to take actions into events like this, but their agents always have the last words in it. Rumors said that Jameis Winston wants to throw at the NFL Scouting combine, but his agents are the ones who are postponing the final decision.
Marcus Mariota, the other Heisman-winning quarterback in this year's draft class, has informed teams that he will throw Saturday at Lucas Oil Stadium, as he has done a previous deal with his agents that situations like this are not going to be contemplated and that the player will have the last word about suck decisions.
Although questions remain about Mariota's ability to transition from Oregon's spread offense to a pro-style system, there is little doubt regarding Winston's throwing ability.
Whitfield acknowledged Tuesday that Winston's mechanics need work but said that the former Florida State star "looks great."
"He just could be tightened up and play more urgently," Whitfield said. "He's getting a lot sharper. He looks great."
Winston was projected as the No. 1 overall pick to the Tampa Bay Buccaneers in the latest mock draft released by ESPN NFL Draft Insider Mel Kiper Jr.
Bucs coach Lovie Smith said Wednesday that based on what he knows at the moment he wouldn't hesitate to select Winston with the top pick.
Needless to say that Jameis Winston has had previous fights with his team and agents about attending suck events and ceremonies, where he wanted to participate but was not allowed due to the high risks of injuries and other things that might prevent the quarterback star to proceed with the regular season in the normal pace. We hope that suck thing is not going to happen in this year's NFL shooting combine, and that Jameis and his agent are going to find common ground.
Jackpot bet online is a site where you can find the latest information and news about sports and betting, as well as use the betting application that is there to become one of the many lucky winners of the jackpot and the other cool prices that are there.