It's A Yes or A No: Mckinzie Still In Doubt To Join 2019 Preakness Stakes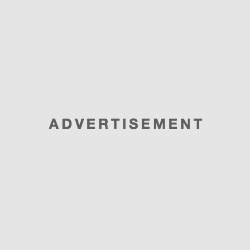 It has been a topic of the masses that McKinzie should take a spot and race at the 2019 Preakness Stakes, andy his jockey Mike Smith still unconfirmed that he might or might not run in the 2019 Preakness Stakes.
Mckinzie is a known multiple Grade 1 winner who made a great impression with a win in his last run at the opening day of Santa Anita's Malibu Stakes (G1) Race by 4 ¾ lengths. This performance was a quite rebound from his fall back finish at 12th in the Breeder's Cup Classic where Accelerate won. It would have been a neck-to-neck race against Accelerate as well as his Breeder's Cup Dirt Mile Contender City of Light is he joins this year's Pegasus.
Baffert shared in an interview that they were really tempted to join in this race however they're not sure if McKinzie is fit and ready for the quick back off of a seven-furlong race.
Mckinzie is set to have his next run next month at the Grade 2 San Pasqual Stakes and is looking forward to the infamous Dubai World Cup for Grade 1 thoroughbred horses.
Back to the horses on track for the 2019 Pegasus World Cup Invitational, Accelerate finished a seven-furlong run at 1:27 ⅕ as a prep practice with Sadler and Leyva.
Sadler was happy that this horse's training was not put into waste as it has shown a potential when he came through the paddock. This was his final drill at Santa Anita before he ships to Gulfstream on January 21 for the Pegasus.
Accelerate's pacing is not bad knowing that his fellow contender City of Light who happens to work out his run too with only five furlongs at 1:00 ⅘ in his training session at Santa Anita together with McKinzie who made four furlongs in: 47 ⅘.
Baffert expressed that with every horse's differences and requirement for training, he can say that he knows what his horse needs at this point. Thus, Preakness is still an undecided event for them to join.
This Mexican horse racer has a 14-lifetime undefeated title. As a fresh start, he ran at the same track in Florida for the Caribbean Classics Day and romped in the $300,000 Clasico del Caribe by over 10 lengths. Just last month, he still perfectly kept his title as victor in the Caribbean race represented by its Puerto Rican Jockey Irad Ortiz Jr.
The Carribean Classic, just like the Triple Crown, is a series of multiple races for Thoroughbreds from the Carribean and Latin America featuring 3-year-olds from the region going 1 and ⅛ miles. The son of Point Determined, trained by Fausto Gutierrez for Cuadra San Jorge, was sent off as the 1-5 heavy favorite.
Gutierrez said that he is a very professional horse and that his attitude in the paddock and with every racer stands. It is a dream to have accomplished to win two back-to-back races with Kukulkan.
This 1/18 mile dirt race of Grade 1 for 4-year old and thoroughbred contenders has been by far the richest and the most looked forward race of all time brought by the Stornach Group since 2016. Normally, the racers is the victor and the second placer of the Breeder's Cup. Colts and Geldings will carry 124 pounds (56Kg) and fillies and mares will get a 3-pound allowance.
The Preakness has firmly established itself and created history in the racing calendar wherein a heavy $16 million is at stake to the total prize pool. More than ten thousands of people watch TVG it every year live or probably a million including the bet players where there is live coverage of the invitational race through NBC Sports.
Having your TVG online betting account will give you a strong undercard with ample opportunities on the day to win some money from betting, a chance for you to take part in the richest race ever through betting which is the next best thing you can be proud of yourself other than owning one of the runners in the Preakness Stakes itself.
TVG, which is known to be the best outlet to place your bets have the information on what a champion like Arrogate is and details on how he won 3 richest races in the Dubai World Cup, Pegasus World Cup and The Breeder's Cup Classic and if he will retire as a known world-class and fastest racer with the most number of winnings of all time.
They have a full real-time race schedule and the live online coverage of any of their 150+ tracks aside from the Preakness Stakes 2019 in Baltimore, Maryland. This online horse racing experts also provide a searchable list of all horse racing track lists, results and payout info from around the country and the world for the convenience of your betting scheme.
Lastly, you may know more about the latest updates and race odds of the 2019 Preakness Stakes at TVG.com.