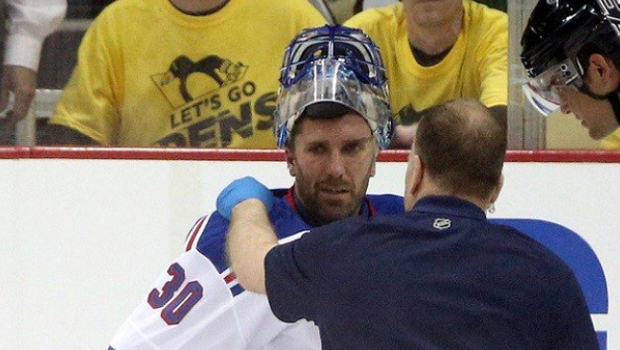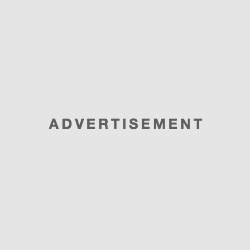 Injuries in the NHL in the upcoming games
On the New York Rangers …
John Shannon: Have been told that there appears to be no real damage to Henrik Lundqvist's eye. Issue is the swelling around his eye.
Steve Zipay of Newsday: Lundqvist's status for tomorrow's Game 2 is still up in the air. He visited an eye specialist yesterday.
"He's been checked by our doctors, but at this time, we don't feel that it's anything too serious," coach Alain Vig neault said as the Rangers regrouped after Wednesday night's 5-2 loss, during which Lundqvist accidentally was poked through the right eyehole of his mask by teammate Marc Staal, who was battling near the crease. "There's a little bit of swelling near the [right] eye and we'll have more news [Friday].''
Pat Leonard: Alain Vigneault on the NY Rangers calling up Magnus Hellberg: "That's in case we get some bad news [today], but at this time we don't feel that way."
On the Philadelphia Flyers …
Marc Narducci of the Philadelphia Inquirer: Sean Couturier left last night's game in the second period with an upper-body injury. The Flyers said he'll be reevaluated today. The Flyers moved Brayden Schenn from wing to center.
Tim Panaccio: Couturier has an A/C sprain to his left shoulder and won't be back in this series.
On the Los Angeles Kings …
Jon Rosen of LA Kings Insider: Kings defenseman Alec Martinez didn't play in the third period last night, and missed most of the second period. There was no update after the game. He block a couple shots in the second period, and he missed the teams final four games of the regular season with an undisclosed injury.
On the Dallas Stars …
Mark Stepneski: Coach Lindy Ruff said that Tyler Seguin should be ready to go on Saturday.
On the Pittsburgh Penguins …
Dan Rosen: Marc-Andre Fleury on the concussion recovery this time compared to his previous one: "This one we're in the playoffs."
Jenn Menedez: Evgeni Malkin took part in the Penguins optional practice yesterday.
Jonas Siegel: Malkin on his return: "Of course I feel [I'll] play versus Rangers."
Renaud Lavoie: Matt Murray was on the ice yesterday working with their goalie coach.
On the Anaheim Ducks …
Eric Stephens: Coach Bruce Boudreau said that Rickard Rakell, David Perron and Kevin Bieksa could be in the lineup tonight. Will likely be game-time decisions.
Curtis Zupke: Defenseman Clayton Stoner skated on his own yesterday and would only say he has an upper-body injury. Out for at least Game 1.
On the Tampa Bay Lightning …
Joe Smith: Ryan Callahan had a maintenance day yesterday and coach Jon Cooper isn't worried about his status for Game 2.
On the Minnesota Wild …
Chad Graff: Erik Haula joined the team on the ice at the end of practice yesterday.
Michael Russo of the Star-Tribune: Sources saying Zach Parise saw a spine specialist on Monday at the Mayo Clinic and it's being discussed if he'll require season-ending microdiscectomy surgery to relieve pressure that is on his spinal nerve column.