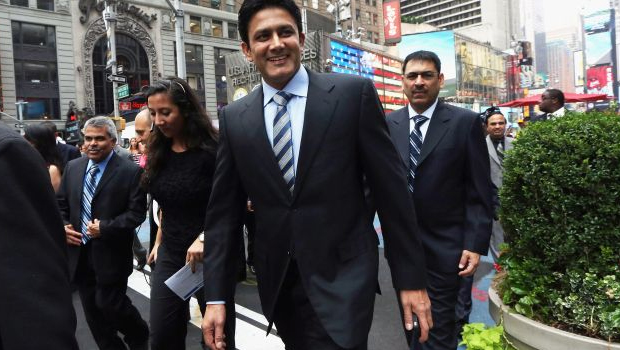 Indian cricket player Ajinkya Rahane praises BCCI for choosing Anil Kumble as coach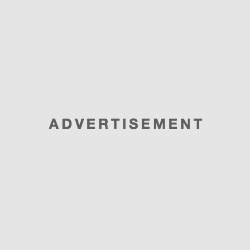 Ajinkya Rahane is the one of the finest batsman in the Indian cricket team who has given notable contributions for the team in the needed times. He is the vice captain of the Indian teat team touring West Indies in the month of July 2016. Ajinkya along with the team members of Indian cricket team is happy that Anil Kumble is the new coach of India.
When Ajinkya was addressing in the sidelines of the convocation ceremony of IISM, Ajinkya praised BCCI for their decision to choose Anil Kumble as new coach for Indian cricket team. Ajinkya had close sports relationship with Anil Kumble as he is the mentor of Mumbai Indians the IPL team in which Rahane is a well acclaimed batsman.
He adds that Anil Kumble is the right choice for the team since he is an experienced cricketer who has played different kinds of pitch in different countries. Rahane says that due to the arrival of Kumble as the new coach of the team, India will have better progress and will move forward.
The 28 year old Rahane said that the tips and guidelines given by Kumble will be strength for the Indian team to taste success both in home and overseas. Kumble is an experienced cricketer with acclaiming bowling records and he is cool and gentle player both on and off the field.
Kumble will start his coaching immediately to the team for their tour to West Indies and it is the first ever international team coaching experience for him. He is looking forward to make the team successful in the four test series against West Indies in their home. The test team of India is captained by Virat Kohli who has already captained the test team recently and got praises and acclaims from cricket critics and former players.
Rahane said that it is easy for the players to make wickets in the home pitch but when it comes to overseas it is the confidence of the players that makes the team to get success despite the pitch. The players have to be strong mentally so that they don't focus too much on condition of the pitch.
Rahane added that he and the team players are waiting to play under such an experienced player. He is looking forward to give his best contribution to lead the team in to success in all the four tests.
Rahane said that he met with Anil Kumble only after the three years of his participation in the Mumbai Indians team. He was not the mentor of the team in the beginning and three years later since Rahane joined the Mumbai Indians IPL team, Kumble has made his step in to the team as a mentor. Since then Rahane has close encounters with Anil Kumble, his advises and tips.