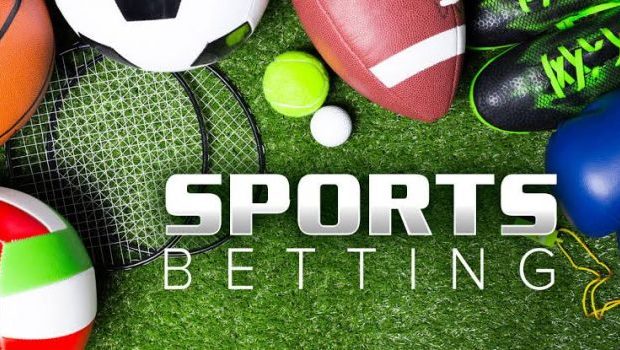 How to Find the Best Sports Betting Sites and Avoid Dodgy Operators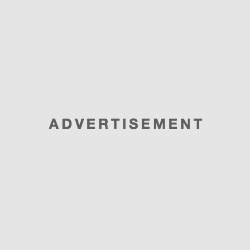 Choosing a betting site is an important decision for every sports bettor. A great bookie can motivate you to stay in the game. On the contrary, a poorly managed bookmaker could be a nightmare to use. So, how can you find the best betting websites?
Check out Betting Review Sites
Betting review sites do precisely what their names suggest. They compare dozens of bookmaker websites and rank the best among them. Essentially, they make work easy for bettors by sorting out great from not so great betting platforms.
Can you trust betting review sites? Marge Hamilton of bettingsites.info, a site that reviews the best online sports betting sites in the UK, says you can. But that is if you read reviews on the best, independent sites.
Unlike most bookie comparison platforms, the best review sites publish both the strengths and weaknesses of each betting site. They will even highlight a few bookmakers to avoid, obviously, after providing factual evidence of why these sites are not worth your time.
 Read Sports Betting Blogs
Sports betting blogs differ from review sites in that their primary objective is to provide betting advice to bettors. They could show you how to open an account at a betting site, how to choose games or how to increase your odds of winning.
Some betting blogs specialize in particular sports while others are more generalized. Both types of websites have their advantages and disadvantages. A specialized blog dedicates more time to one sport and could publish information other blogs may not have.
On the other end, a site like jackpotbetonline.com, which provides betting guides for all major sports, helps you learn how to bet on multiple sports. As a result, you'll always have numerous betting options compared to someone who only knows about football betting.
Of course, many sports betting blogs also publish guides about bookmakers from time to time. So, in addition to instilling betting knowledge on you, they also help you find the best betting sites. What's more, they give you tips to identify excellent betting platforms when not reading their blogs.
Join Sports betting Forums
Online forums help bring together people with a common interest. If properly moderated, panels can be exceedingly engaging and helpful. Take Reddit as an example. The so-called 'front page of the Internet' has hundreds of threads that unite millions of people with a wide range of interests in life.
You could join one of the numerous sports betting threads on Reddit and share ideas with thousands of people. And if you have a question, like which sports betting site to join, post the problem and let people give your suggestions.
Besides Reddit, you could also get suggestions on Quora.com, betting-forum.com, or many other sites out there. Choose a forum carefully, however. With so many websites to choose from, aim for the most active forums that specialize in your favorite sports.
Ask Suggestions from Friends
Do you have friends who've been gambling on sports for years? Ask them which site you should join as a beginner. Most bettors use multiple bookies to bet, so your friends could be knowledgeable about the best and worst platforms to use.
Another benefit of turning to friends for suggestions is that they can help you with everything you want to know about betting. If you are a beginner, they can help you find great apps to find sports news, tips, and score updates. They could show you how to hunt for bonuses or how to find value bets.
If you don't know of friends who bet on sports in real life, turn to social media. Join Facebook groups dedicated to sports betting and ask members for help. Similar to forums, social group participants tend to candid about bookie sites. They don't lie about a betting site unless they've been paid to do it.
Visit Consumer Review Sites
You guessed it right! Consumer review sites provide platforms where shoppers can publish their experiences using different brands. Amazon reviews, for example, help shoppers learn about different sellers based on the experiences of past customers.
Trustpilot.com is more generalized and allows people to rate nearly all well-known companies. That includes betting sites, online casinos, and bingo apps. Yelp is similarly pervasive, although it works better for finding reviews from local businesses.
There are a lot more consumer review sites out there. Most of them won't give you the sort of detailed guides you find on review websites or sports betting blogs. But they can help know about betting sites based on the experiences of other people.
While reading consumer reviews, however, keep in mind that not all reviews can be trusted. Consumer review sites are often criticized for featuring fake reviews. Also, some buyers misuse these platforms by providing unfairly negative comments for brands they don't like.
Manually Search for Top-Notch Sites
Review websites, forums, and friends can help you save time in your search for an excellent betting platform. But if you have the time, manually search for a bookmaker with the features you want. More precisely, pick the right bookie by considering the following factors:
Gambling License
Supported Betting Markets
The site's user interface
Provided payment methods and fees
The quality of odds
Availability of a reliable support department
Online Reputation
Free bets and loyalty bonuses
As you can observe, multiple factors determine the quality of a betting site. For starters, you want to bet on a licensed company to be safe. Of course, a good bookmaker should have an intuitive website that features multiple betting markets in an orderly manner.
Bonuses are also important because they make the difference between recording a profitable or an unprofitable betting season. A bookie's reputation is even more critical. If it has a poor reputation, chances are that it gets certain things wrong.
The Takeaway
You can effectively find a reliable bookie site by comparing multiple betting platforms. But because it's time-consuming and you could still end up choosing a poorly managed company, use more time-saving methods like finding suggestions on betting review sites and forums.