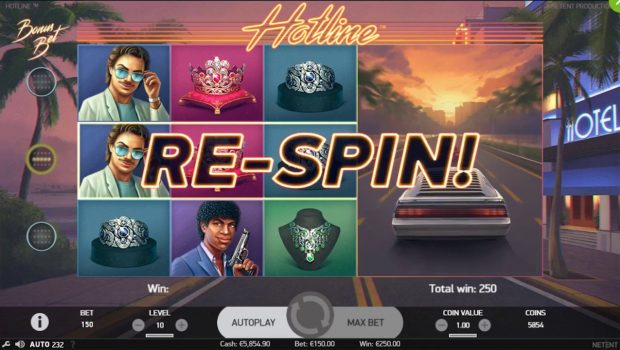 Hotline, Netent 100% 80s Slot Machine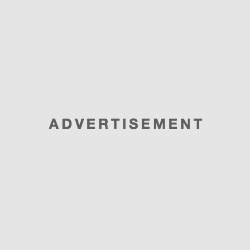 Is Netent nostalgic for the 80s? That's what one might wonder when one sees his last slot out called Hotline. This game could have been called Miami Vice – if it was not a trademark – since it transports you to the capital of Florida with two shock cops. On the program, sun, beautiful cars and chases worthy of the best series of the 80s.
Miami Vice is back!
According to Netent, the soundtrack of the new Hotline Slot Machine is the best they have produced since their debut. The music is indeed a classic 80s, so much so that we expect to see landed David Hasselhoff on the rollers!
Hotline is a 5-reel, 3-row and 30-payline machine that introduces for the first time what Netent calls the multi-level bonus. This multi-level allows you to enjoy more advantageous bonus if you agree to pay the price. At the beginning of each spin, you can choose to put forward one, two or three rows, to be able to sublimate the wilds that will fall and develop Respin.
If a wild falls on an "illuminated" row, this wild will become expanding wild and will occupy the entire roll. The advantage of selecting all the rows at each spin will be that all the wilds found will stretch to maximize your winnings. In return, the price of spins will be more expensive. If you play at 1 € spin, each additional row will cost 1 € more, or 3 € for the three rows. In addition, you have the right to a free respin whenever an expanding wild is released.
Hotline also offers free spins that you can unlock by finding three scatters on the reels. Note that any expanding wild found during free spins stays in place until the end of the free spins mode. This is where Hotline can really earn gold because free spins can become "Big Wins"!
"With this game, we wanted to offer operators ultimate entertainment by bringing a retro 80's look and I think we did it perfectly with the creation of Hotline and its superb soundtrack. Said Henrik Fagerlund, CPO of Netent.