Himkija finally defeated at home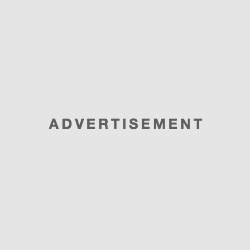 Moscow – Basketball Himkija in the seventh round of Euroleague experience first home defeat after they had to admit defeat to Bayern 70:81.
Moskovčani were the first seven minutes of equivalent competitor, then the Germans in the outcome of the 11:11 achieved eight consecutive points and get a quarter for nine (23:14).
Khimki is a good start the second quarter and in the fifth minute after the Troika Zoran Dragic closer to three points (26:29), but the visitors responded with four consecutive points and again in the ninth minute lead with a double-digit advantage (39:28). At the main break, the result was 42:30.
In the third quarter, Bayern constantly monitor the course of the game. After 25 minutes, Manuel securely fifteen points advantage (50:35), and then started to decline Khimki advantage and had before the last quarter of the eight points behind (51:59).
Russian team's first hit in the fourth quarter and the Troika Tyresea Rice lag only five (54:59), then Bayern escaped with a partial outcome 7: 0 and finally broke the resistance Himkija.
At home he was the first shooter James Augustine 14 points, Zoran Dragic by 20 minutes scored 11 (two 3-6, three 1-3, 2-6 free throws) and added two rebounds and two stolen ball . In the case of Bayern was the most pitch John Bryant with 17 points.
Olympiakos to sixth victory
Olympiakos is in the Group A match ball Laboral Kutxo by 59:52 and scored a sixth victory.
When the Spaniards was the top scorer Ioannis Bourousis with 16 points, Slovenian national team Jaka Blazic them in 18 minutes, contributed 11 (two 4-9, Troika 1-1, 0-2 free throws), in his statistics by three rebounds and stole the ball.
For the Greeks it was the best shooter Vassilis Spanoulis with 10 points.
Couples seventh round
The Group A
Khimki Moscow – Bayern 70:81 (14:23, 16:19, 21:17, 19:22)
(Augustine 14, Z. Dragic 11 at 19:57, Koponen 11, Bryant 17, Renfro 14)
Fenerbahce – Strasbourg 81:64 (22:14, 18:20, 21:13, 20:17)
(Vesely 20, Udoh 15; Collins, Golubović and Beaubois 14)
Scale:
1. Fenerbahce 7 6 1548: 13 498 points
2. Khimki 7 4 3 561: 11 505
3. Bayern München 7 3 4 538 540 10
4. Strasbourg 7 3 4 508: 557 10
5. Real Madrid 6 2 4503: 8 509
Crvena zvezda 6 6 2 4 430 479 7
Group B
Limoges – Cedevita 69:78 (18:20, 21:28, 12:15, 18:15)
(Schaffartzik 17, Diawara 13; Babic 19, Bilan and Zorica 10)
Olympiakos – Kutxa Laboral 59:52 (12: 6, 24:16, 10:17, 13:13)
(Spanoulis 10 Mantzaris 9; Bourousis 16, Adams 11, Blažič 11 to 17:56)
Emporio Armani – Anadolu Efes 88:84 (23:11, 21:25, 22:19, 22:19)
(McLean 26, Simon 17; Batuki 17 Šarić 15)
Standings
Olympiakos 1 7 6 1544: 13 481 points
2. Laboral Kutxa 7 4 3 584: 11 545
3. Cedevita 7 4 3 523: 11 522
4. Anadolu Efes 7 3 4606: 576 10
5. Emporio Armani 7 2 5520: 9 565
6. Limoges 7 2 5 498: 586 9
Group C
Zielona Gora – Barcelona 64:93 (18:24, 17:20, 15:25, 14:24)
(Ponitka 11 Borovnjak and Hrycaniuk 10; Abrines 16, Arroyo and Vezenkov 15)
Scale:
Barcelona 1 7 6 1574: 13 484 points
2. Lokomotiv Kuban 6 5 1 457 415 11
3. Žalgiris Kaunas 6 3 3 409: 436 9
4. Pinar Karsiyaka 6 2 4 419 460 8
5. Panathinaikos 6 2 4437: 8 435
6. Zielona Gora 7 1 6466: 8 532