Heart wrenching accident for a 12 year old boy is really too sad to comprehend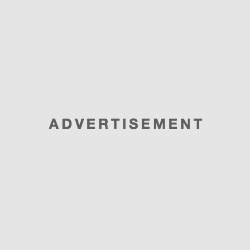 Accidents happen all of a sudden from nowhere, we can't say anything when the innocents met with accident. If a person did mistakes in regard with the accident, we will be able to understand the reason but accident happening for the innocents is really heart wrenching.
An innocent small boy aged just 12 met with football accident and killed when his elder brother skidded in to the barrier kept for spectators.  The boy and his brother were watching the football game from the side of the pitch. The deceased Oliver Cooker was watching football game between Bradininch and Bampton with his brother who skidded into the Football Association barrier when he was managing another player.
The sad incident has broken the hearts present over there when Olive losing his conscious after he was hit by the anchor coming from the barrier. The innocent Oliver is a football lover was watching the game casually when the incident happened.
His parents were on tears, they never expected that they would lose their son too earlier. The sudden death of the Oliver due to the football accident shook the city. No one can think of the anchor that flew for 30 meters to strike the head of Oliver. Suddenly when the anchor struck his head he started losing conscious and there was yelling sound, shouting to call the first aid.
Oliver was in conscious when his brother saw him when Oliver lying on the ground but when they carry him to the hospital he lost the conscious which spread dread in the hearts of his parents and brother. Liam Hole never knew that his brother is seriously out if conscious because he thought that his brother is injured when there is an alarming sound for first aid.
Liam entered in to the game as a substitute and played the game when there were only 30 minutes for the match for finish. When the ball approached the brothers Liam said that he managed the ball and crashed against another player during which he saw that his brother was lying on the ground.
He never knew that it was anchor that hit his head who is sitting behind the pole, Liam was emotional when he made these statements and he could not control his tears as he lost his dearly brother who died two days later after he is admitted in the local hospital.
The report says that he is died of brain injury and this incident taken the football association to take proper protection while laying poles for barriers.
The health and safety officer who probed this has reported that since the players collided near the pole the rope pulled the fixed poles which is the major reason for the incident. The FA team said that there hasn't been such incident so far for the past 8 years of the association.