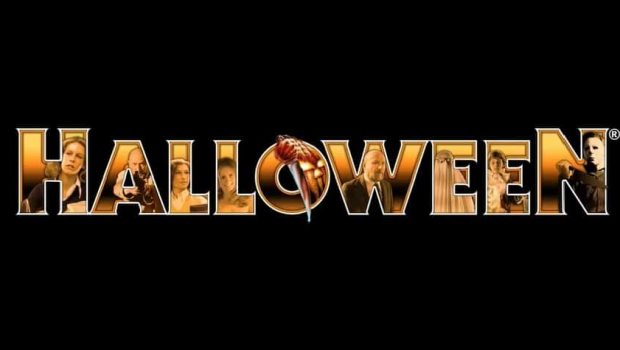 Halloween®, the horror movie, turns into a slot machine online with Microgaming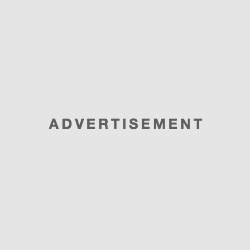 As we announced in July, Microgaming has signed a contract with Halloween® legal officials to release a slot machine on the famous 1978 horror movie. The movie Halloween® features serial killer Michael Myers, psychopath since his early childhood.
Microgaming announced the official release of this exciting new game on Wednesday, October 4, 2017. It presents the new concept of wandering reels but also wilds, free spins, a bonus wheel and a bonus pick.
Larger and stronger rolls
Halloween® is one of the most popular horror films in the United States. The choice to take over this brand is for Microgaming a new way to work on a branded slot, which one of the most is well known. For this slot machine, the scene happens mainly in front of Michael Myers' slightly greasy home. You will see it appear furtively over the spins.
Halloween® has 5 rolls, 3 rows and 50 paylines. The innovation brought to this online machine is in the presence of the Wandering Reels, a group of three rollers randomly placed on the main rollers (right in the picture below). Their characteristics are double; on the one hand they have four rows instead of three (which allows more potential gains) and on the other hand they are launched in a synchronized manner, which means that they share the same symbols.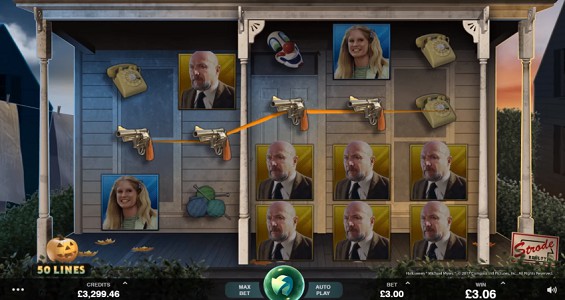 Bonus and free spins for survivors
The Halloween® slot also features wilds symbols and scatters. Scatters provide access to the bonus wheel that entitles you to a pick bonus game or free spins.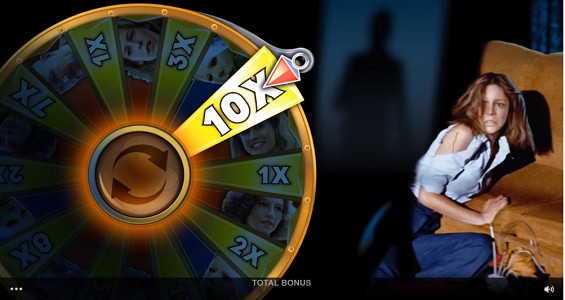 In the game pick bonus, your goal will be to go down the stairs to escape the serial killer's house.From your choices will depend the outcome of this scene?Either you find the bonuses and get cash rewards in addition to taste fresh air.Either you get caught by Michael who will make you regret your presence in his den.
The bonus wheel also allows you to enjoy nine free spins during which a key character of the game will be chosen (Laurie, Lynda, Loomis or Annie) and will replace all the other "high" symbols of the game.
"Our Halloween slot machine is a tribute to the famous horror movie. The creators of this game are big fans of the film and the brand, and I think their passion is felt through the game. The overall presentation is superb and shows a panel of effects that add to the suspense. All this combined with a rich game engine that will keep players on their toes. "Said David Reynolds, publisher of games at Microgaming.
Halloween® is already available on some Microgaming online casinos, including All Slots , and is playable on PC versions like mobile, smartphone or tablet.