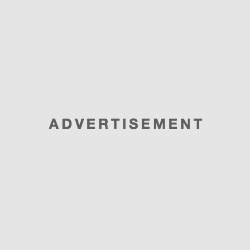 Great Golf finale at the East Lake Golf Club Atalanta
In the field, the East Lake Golf Club in Atlanta 30 best ranked golfers, from Thursday 24 September to Sunday 27 September will decide the overall champion and winner of the FedEx Cup bonus of $ 10 million. Although Jason Day after his triumph at the Chicago BMW Championship in the last week collected so far 6,680 points, ahead of Jordan Spit with 4,392 points, with significantly greater contrast to the third placed Ricky Fowler, Henry Strensonu fourth and fifth Baba Watson, nothing has been decided yet.
In fact, the finale is only now beginning a four-day competition which golfers are known simply as The TOUR. All dodašnji points used to determine the order from first to 30th place, and then reset. Thus, the first-placed Jason Day on Thursday starts with "only" two thousand points, Spit with 1,800, third 1,600, fourth with 1,440 points, 1,280 fifth and so to the last with 184 points.
It was an incredible match full of surprises as not many finals have reached 184 points in the last day, but due to the competitivity of the whole event the players kept pushing on and on trying to win the title and the match.
Mathematical model designed for this occasion puts the top five players on the list in a position to decide on their own destiny. It is sufficient that one of them wins in Atlanta and will be the overall winner FedEx Cup. Everyone else needs to win, but also to agree to other cubes, or that players from the top of the list of play weaker. Theoretical chance to win the FedEx Cup, so does tridesetoplasirani Harris English. But, it is necessary among other things that Jason Day finished the last place on the TOUR. On the other hand, theoretically, Džeson Dej could be the overall winner if he finished in 29th place, but I would therefore also its direct competitors from the lineup should be played extremely bad. Many remember the FedEx Cup in 2012, when Rory McIlroy in the final match came in with two wins in the playoffs, and Brent Snedeker without a single victory, but tucked away in the top five. Then Snedeker played a game of life and won.
The excitement obviously will not miss, and next Fedex Cup is also expected to be seen whether the achieved his childhood dream of Jason Deja, who this week took the first place in the world rankings, ahead of Rory McIlroy and Jordan Spit, another seasonal phenomenon or something what the golf public have to get used to.
Golf East Lake Golf Club with a pair of 70 dating back to 1908. Host is big competitions, and The TOUR Championship was first held there in 1998. Since 2004, this event is regularly held in Atlanta.