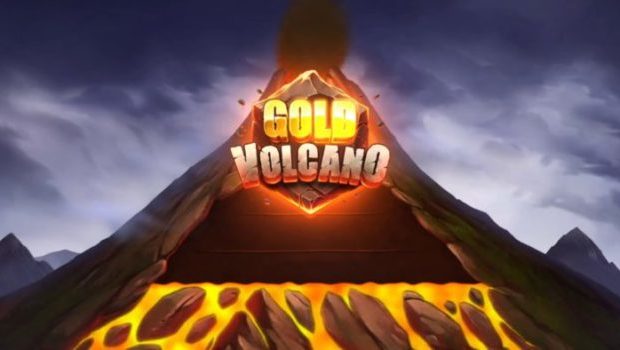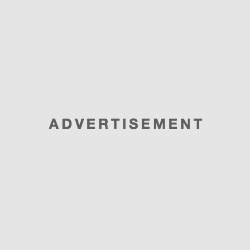 Gold Volcano is a video slot played on a grid shaped like a volcano. Symbols rise into view. 4 or more horizontally/vertically connected symbols in a cluster award a win. Only the highest win in the cluster is paid. Winning symbols are removed. New symbols are provided to fill  the empty spaces, via a symbol cascade. Multiple clusters of the same symbol that are not connected are paid separately.
The 'Dormant' feature is triggered randomly when the base game is non-winning, including the initial spin and/or subsequent symbol cascades. 1 of 3 effects are performed. The effects can only be played once per spin, in any order, with a total limit of 3 effects per spin.
The 'Pressure' feature is triggered at random when winning symbols are removed. A Wild symbol is created in an available empty space before new symbols are provided, substituting for all symbols except Scatter. Wild symbols can randomly be assigned a x2 multiplier. When part of the same win, Wild symbols displaying a multiplier will multiply with one another.
'Rumble' – the current grid of symbols is shuffled, and a Scatter symbol is
'Lava' – an additional layer of any symbol, except Scatter, is
'Excavate' – between 3 and 5 Wild symbols are placed into random
The 'Crystallisation' feature is triggered by collecting the Scatter symbol. When the required number of Scatter symbols has been reached, the respective symbol is transformed immediately into Gold – the highest paying symbol. Collection and transformation resets at the end of each game round, except when triggering the 'Eruption' feature, where progression carries over and is not reset. There are 3 levels, each requiring 3 Scatter symbols to reach. Scatter symbols are removed from the game when no further upgrades are possible.
The 'Eruption' feature is triggered when 6 consecutive symbol cascades have occurred; and activated when no further winning combinations and/or effects are achieved. An initial 5 Free Spins are awarded. Free Spins are played on a larger grid (8×8). Symbols rise into view. The two central columns push symbols outwards to fill symbol positions outside the volcano. Symbols push up and slide sideways and cannot cross the visible border between the inside/outside of the volcano. Wins can be made anywhere on the grid.
An additional 1 Free Spin is awarded when 6 consecutive symbol cascades have occurred during the 'Eruption' feature.
Math Model
Number of Reels:
8
Number of Coins:
Fixed 10
Number of Paylines:
Fixed 1
Denominations1:
0.01 0.02 0.03 0.04 0.05 0.06 0.07 0.08 0.09 0.10

0.15 0.20 0.25 0.30 0.35 0.40 0.45 0.50 0.75 1.00

1.25 1.50 2.00 2.50 3.00 3.50 4.00 4.50 5.00 6.00

7.00 8.00 9.00 10.00

Default values are bolded.

Minimum Bet (*):
0,10
Maximum Bet (*):
100,00
Maximum Exposure (*):
1000000
Probability of Maximum Exposure:
Less than 1 in 1B
Volatility:
7 HIGH
Free Game Support:
Yes
Return to Player configurations
Default RTP1
96
94
912
872
842
96,20%
96,20%
94,20%
91,20%
87,20%
84,20%
1Default values may vary depending on the market.
2Not applicable for operators licensed by the Malta Gaming Authority.
Paytable
Paytable represented as a "x total bet".
| | | | | | | | | |
| --- | --- | --- | --- | --- | --- | --- | --- | --- |
| Symbol | HP4 | HP3 | HP2 | HP1 | LP4 | LP3 | LP2 | LP1 |
| 30+ | 1000 | 35 | 30 | 25 | 5 | 4 | 3 | 2,5 |
| 20+ | 100 | 35 | 30 | 25 | 5 | 4 | 3 | 2,5 |
| 16+ | 50 | 35 | 30 | 25 | 5 | 4 | 3 | 2,5 |
| 12+ | 10 | 7 | 6 | 5 | 2 | 1,5 | 1 | 0,8 |
| 10+ | 7,5 | 5 | 4,5 | 4 | 1,2 | 1 | 0,8 | 0,6 |
| 8+ | 5 | 4 | 3,5 | 3 | 0,8 | 0,7 | 0,6 | 0,5 |
| 7 | 2,5 | 2,5 | 2,5 | 2,5 | 0,4 | 0,4 | 0,4 | 0,4 |
| 6 | 2 | 2 | 2 | 2 | 0,3 | 0,3 | 0,3 | 0,3 |
| 5 | 1,5 | 1,5 | 1,5 | 1,5 | 0,2 | 0,2 | 0,2 | 0,2 |
| 4 | 1 | 1 | 1 | 1 | 0,1 | 0,1 | 0,1 | 0,1 |
Casino Standard Settings and Rules
WIN CALCULATION AND BETS:
Maximum wins are inclusive of the origin bet and based on the default bets for games
Underlined and bold values are default settings
Default settings can be changed by the operator
If the default settings/bets are altered, the maximum wins will be altered as
Well CURRENCY
All currency values relate to a currency multiplier of 1 which is accurate for EUR, USD, and
Other currencies, another multiplier might be For example: SEK has currency multiplier 10. All values related to currency should thus be multiplied by 10 for SEK. I.e. 10€ = $10 = £10 = SEK100.
A currency value is marked with an asterisk (*) next to the caption in all