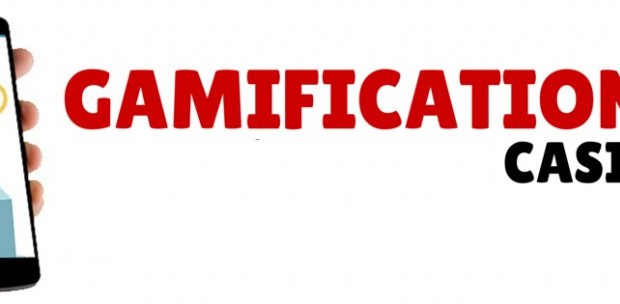 Gamification on casinos: What impact on the universe of betting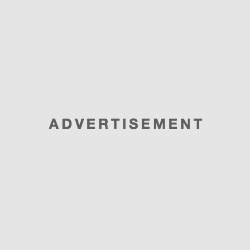 Gamification consists essentially of taking something that already exists, including a company, a website or a community, and integrating game mechanisms to achieve a higher level of commitment and a higher percentage of redistribution. The process uses data-based techniques that have been used for decades by game designers to reach their users, and then applies these motivational processes to other management systems in order to bring added value.
Gamification is not about creating something new. Rather, it serves to make an existing model more profitable and to increase user engagement and loyalty. This leads to better sales, higher return on investment, higher customer satisfaction and more. This method has existed for a long time, as several companies have been using it for some time, and successfully.
Successful companies that use Gamification
The US Army has been using this technique for its recruiting process since 1999. It has designed the Virtual Army Experience, a mobile military simulator that is available to the public and offers visitors a realistic military experience. These units are a very effective recruitment tool as they attract potential recruits by entertaining them while also using tracking technology.
Samsung: This Company uses Gamification to improve social loyalty and customer engagement, and it does this by rewarding them for joining their online community. Just by viewing videos or product reviews, Samsung customers are rewarded by receiving loyalty badges and accessing different levels of achievement, which in turn increases their engagement.
Recycle Bank: The use that this company makes of Gamification is based on customer loyalty and retention. Through this program, brand subscribers have the opportunity to earn loyalty points and rewards when they take ecological measures (both on the internet and in real life). They can then exchange points with the initiative's retail partners, such as Rent the Runaway and Barnes & Noble.
Verizon: Verizon uses this marketing technique to attract customers. They receive exclusive offers and earn points when they join the community by commenting, publishing social media promotions and giving opinions. This allows the company to improve its visibility, to expand and to ensure the loyalty of its members.
Introduction to gambling on online casinos
The universe of online betting has changed over the last ten years, and this is due to the notable technological advances recorded, the image of the appearance of smartphones and tablets. The advent of these devices has made online gambling more accessible than ever, and led to the creation of several hundred new online casinos each year. Competition within this industry is very harsh, prompting institutions to offer more and more welcome offers to try to attract bettors. All this is very good, but the concern that many operators face is this: how to encourage players to return to their platform on a regular basis?
Operators have realized that it is not enough to offer excellent slot machines or huge bonuses. They have to offer better than that, because bettors are always asking for more. It is at this level that Gamification comes into play.
The Gamification on online casinos is not a fashion effect, and there are a number of operators who have benefited from the use of this technique. In a recent interview, Aron Ezra, President and CEO of Offer Craft, was asked if the integration of this technique with online casinos could bring benefits to both operators and players. He said: "Gamification attracts new players, inactive bettors as well as loyal members. We have consistently recorded very high figures here. "
Gamification on online casinos aims to retain and retain players.
The goal of online casinos that use this marketing technique is to ensure that bettors are entitled to an enjoyable experience, which in turn will encourage them to come back for more. This is a win-win situation both for players and for operators. They use it to make loyal customers.
How Gamification is integrated with online casinos
The Gamification on the sites of bet mainly concerns the retention and the loyalty of the players. Most online establishments use some methods, including a welcome bonus or a sponsorship offer that allows registered customers to invite friends to also create an account. All of these incentives are interesting, but there are Terms and Conditions associated with them, and the way they are presented does not generally encourage players to return to the platforms. Here are some Gamification techniques that betting websites use to encourage their members to remain loyal:
Reward Points – Reward programs are very popular, and allow players to receive reward points for every game them place bets on. With Gamification, the experience is brought to a whole new level, and bettors adhere to a community that rewards them with special bonuses, badges and even with more money or casino credits. There are now more and more multi-tier loyalty programs, and they offer higher benefits each time the customer moves from one stage to another.
The Goals – This is a novelty that has been introduced on several online betting institutions. Players have goals that they must achieve, and this encourages them to play more and visit a platform at times when they ordinarily would not.
Ranking table – Ranking tables are an excellent Gamification tool that gives players a constant need to control their position. Once again, this encourages bettors to return to the site to improve their ranking, and more and more platforms are using tournaments and special promotions to encourage this.
Share on social networks – Sharing on social networks is a Gamification technique that, in exchange for rewards, encourages users to sponsor friends and publish their position in the ranking table, their loyalty points and their goals Or their badges on social networks like Facebook or Twitter. On the other hand, online casinos give them rewards such as loyalty points to encourage them to play more.
The effects of Gamification on our subconscious
There are a number of psychological effects that Gamification causes, and the latter are essentially related to motivation. Online casinos that use positive feedback techniques such as rewards, points, benefits according to levels, etc. Want to increase the motivation of the players. They can also improve the player's potential ability by making tasks and challenges more difficult. The game mechanisms are also included because the sites incorporate triggers to the titles in order to boost the motivation of the customers and to push them to continue playing. Gamification is essentially a way to set goals and track your progress as you manage to reach them. As for online betting sites, it is a tool that attracts the attention of the bettors to the highest point thanks to the dopamine. It is a hormone secreted into the body when it experiences pleasure. The more the client reaches goals, the more dopamine is secreted in his body, and the more he remains motivated. Gamification can achieve this result on online casinos by awarding rewards to players when they reach goals. For example, when you play, you receive reward points.
Gamification only works when it motivates people to do something.
Gamification only works when it motivates people to do something. In the field of online betting, players feel motivated when they have a responsibility, when they are highly esteemed and when they feel they are improving. This means that the best online casino games provide motivation through rewards. Friendly competition and the use of scoreboards are a great way to take advantage of this.
Dr. Stuart Brown, founder of the National Institute for Play, said: "Nothing illuminates the brain as much as the game. Playing illuminates the cerebellum, creates signals in the frontal lobe, and helps develop contextual memory and more".
Benefits of Gamification on Online Casinos
If properly used, Gamification can generate a number of benefits for online betting sites.This includes:
Increased Playing Time
Increased player base
Best reputation for the brand
Higher return on investment
Possible disadvantages of Gamification on casinos
There are some disadvantages relating to the use of Gamification on casinos which also deserve to be noted. There is among other things the use of free money to induce bettors to play for real money. An obvious example of this could be the no-deposit bonus or the offer of free play time or free spins that are often given to new registrants. These incentives allow players to play without taking the slightest risk and are presented as means to allow the amateurs to play for free while having the chance to win real money. It sounds very interesting, but if you're lucky enough and you win a prize, you'll understand that before you can withdraw your winnings, you'll have to make a deposit. Of course, if you do, you will be able to claim another incentive that will allow you to enjoy even more free titles, and you will be inclined to use the money you have deposited in order to win even more.
Many people spend a lot of time playing on online gambling sites only to end up losing their money, and in turn this leads to addiction problems to gambling. If a player is competitive in nature and takes part in a tournament, he may continue to pay participation fees and compete for the top spot on the table. This competitive and compulsive attitude can lead to financial problems and addiction to the bet.
Online casinos that currently use Gamification successfully
Many online betting sites use Gamification in one form or another, whether through loyalty programs, no deposit bonuses or branded slot machines. However, there are three establishments that truly stand out in terms of Gamification. These include Casumo, Kaboo and Rizk Casino. Here's some useful information about each of these platforms.
Casumo: This is the first online casino to have really used Gamification. Once you sign up, a character flanked by a white belt will activate. This is your Casumo hero, and as you progress from one level to another, the color of his belt will change. The higher the number of games you play, the more missions you participate in, and the higher the number of reward points that will help you overcome certain steps. New planets open as you finish missions, and the higher the rank you occupy, the more bonuses and prizes you will receive.
Kaboo: This online betting site also offers missions and obstacles that players will have to overcome by playing its slot machine games. The more you play, the greater the number of points you receive, and then you can redeem them for excellent bonuses. This platform also has its own character that you can see through a short introductory video and which will allow you to step back into the adventure.
Rizk: This facility uses a special character named Captain Rizk who guides you on the right track to win real money prizes, free spins, supers spins, mega spin, huge jackpots and much more. All the bettors have to do is turn the Rizk Wheel. This special feature allows fans to take part in challenges and missions, races and more, which means they receive more rewards when they play.
The future of gambling on online casinos
The future is very promising for Gamification on online casinos. We are certain that you will see that this technique will eventually be used on all betting establishments, both online and physical. It has already been introduced on a number of mobile casinos, and we also expect this number to increase. When asked by Aron Ezra of OfferCraft about the future of Gamification, he said: "As new ways of interacting with the world, such as Augmented / virtual reality or voice-controlled interfaces will be created, you will soon see the Gamification take on the dimension on these platforms. In a word, the future is bright! "