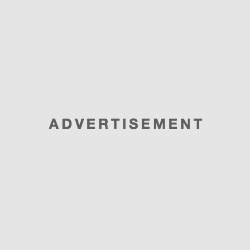 Gambling news in Florida – a big mess made
Gov. Rick Scott has entered into an agreement — called a compact — with the Seminole Indian tribe.
The 20-year deal is worth billions of dollars to the state, but critics say it allows too much gambling expansion in Florida, which has rejected a constitutional amendment to allow casino gambling three time before.
"It's been a good day. I was down some, but I came out ahead, so I was happy," said poker player Frank Slusak outside the Seminole Hard Rock in Tampa.
But the casino itself may be the biggest winner of the day, welcoming news of a deal that could bring in table games like roulette and craps.
"It's a good idea. People love to gamble," said Edwin Diaz, who describes himself as more of a poker player.
Elizabeth Hennessy, an avid slot machine player agreed, "Because I think people want to come in and enjoy themselves and spend their money they can play with they like to play," she said.
The proposed $3.1 billion agreement would guarantee that huge sum for Florida over the next 7 years in exchange for the expanded gaming.
"It's something I think that's good for the state," Scott said in Tallahassee on Tuesday. "This compact is three billion dollars. The last compact was one billion."
For Tampa's Seminole Hard Rock Casino it could mean big expansion, including a 16-story, 500-room hotel proposed earlier this year, but the hotel was not officially commenting on the proposed deal yet.
Not so lucky? Spots like Derby Lane.
The deal would force the Seminole Tribe to relinquish some of its control over the gaming industry by allowing race tracks in Miami-Dade and Palm Beach counties to add slot machines.
But Bay area tracks, including Derby Lane in St. Petersburg, were not specifically mentioned.
"You know, they should give them at least a chance to get slot machines I think," said Mitch Muley, who plays poker at Derby Lane.
Critics also say the deal goes too far.
The compact with the Seminole Tribe, originally made with then-Gov. Charlie Crist, was designed to control gaming expansion in Florida. In exchange for a monopoly on certain games, the Seminole Tribe would agree to limitations.
This agreement, say those who oppose it, paves the way for hotels and other interests to add slot machines as well. And, they argue, it awards the Seminole Tribe the types of games the original deal intended to avoid.
"We think it's wrong to use the re-negotiation of a compact that was supposed to limit gambling as a way to expand gambling throughout Florida. And that's what this does," said John Sowinski, president of NoCasinos.org.
The proposal, which would also set aside nearly $2 million a year to help people fight gambling addiction, still has to get through the state legislature.
Scott repeatedly said it's ultimately in lawmakers' hands to act on, or not.
But with more than $3 billion on the table, many believe it will eventually receive approval.