Gambling in top 3 addiction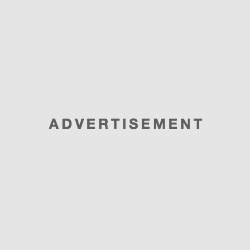 Gambling in top 3 addiction in the world with alcohol and drugs.
Month combating addiction is celebrated in the Therapeutic Community "non-addictive" in Vrbica, which is the occasion of this visit to the medical team of the Clinical Hospital Sisters of Mercy in Zagreb, led by Dr. Luke Marsico. In Vrbici are currently located 24 users, said president of the Association "non-addictive" Tomislav Misetic.
– At this time we have increased activity, otherwise we do all those activities and otherwise spend. So we organized a visit to the doctors and medical staff from KBC Sisters of Charity of the Department of addiction. One lecture we will hold it for them, and one for those of us – said Misetic, we asked and what is the number one problem in Croatia today when we talk about addiction.
– Croatia has reduced the number of newly-registered drug opiate addicts, this year is even below the 200 newly diagnosed, which is a very good result. For that we have goes to all of us who work on this issue, from prevention, rehabilitation, resocialisation. These are data which we are proud. What is now the biggest problem are the legal drugs that can be legally purchased in the smart shops. A large number of young people, even minors, whose parents seek help for this problem. I think in the end, if we do not make some sort of quality legal solutions, a larger and larger problem – said Misetic.
Between the Association "Non-dependency" and said the medical team, said Misetic, collaborating for years.
– The first step is detoxification in hospital in Sisters of Mercy, where the primary reader The opinion and hospital or outpatient detoxification, after which point their patients in our therapeutic community. Unfortunately, we have a trend of reduced interest in the therapeutic community and some reduced capacity, and some are also closed. Otherwise, in Croatia, nine organizations dealing with services in the field of social welfare, therefore the rehabilitation of addicts. I am in contact with everybody and everybody works with about 50 percent of capacity. That is why we invite all those who have this problem to decide on psychosocial treatment, because it is a guarantee that it will be able to continue to engage in quality of life – said Misetic.
Community in Vrbica, said Dr. Luke Maršić, doing what he should do many hospitals.
– The importance of this therapeutic community in what was the first to recognize addiction in its vastness, and which believes that addiction is not just a disease that comes across heroin or alcohol, but comes through gaming, gambling, betting. This is the first community that initiated the process of re-socialization, recovery and treatment, and treatment of people who have entered into a disorder of communication, which is a direct product of consumerism – said dr. Maršić.
– In the past decade, with a good agreement and cooperation, I sent at least a hundred people in this commune. This community does not just space to further progress towards real addictions, and those caused by the association of pleasure that looks like a real pleasure, search of beautiful things through the game, shopping.