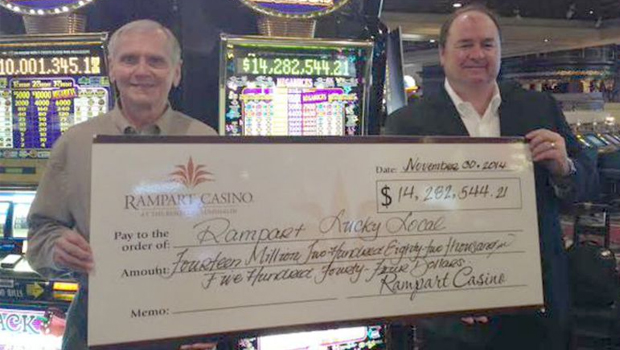 Gambler wins XX millions in 5 minutes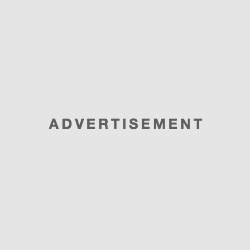 In Las Vegas, expectably, a man who wants to remain anonymous due to several, already known to the public reasons, won $14 million dollars in 5 minutes of playing. He was playing on the Slot Machine and won the jackpot in the lifetime achievement.
The man won the cash in the Rampart Casino who was playing with his friend. The anonymous man told that he will give a great amount of the money in charity. He is having plans in giving some cash to the church and for a new gathering place.
The Rampart Casino General Manager was happy giving away the cash, telling the media that stuff like this happens all the time and that the Rampart Casino always pays large jackpots like this. He addressed to the man that won the jackpot with the words "it doesn't get any better than this".
Funky Fruits will be another onlinePlaytech software available to be played in the gambling industry. The game's symbols and playing will be with fruits comically crafted so that they will be fun for the gambler. The game will be played in a grid of horizontally and vertically play lines. The trailer of the game is available to be seen on the internet.
The game starts and goes on with you as a farmer who carries fruits in his truck. The side of the truck opens so that the reels can be seen. The background is a green field with windmills and barns, clouds on the sky. The brightness ane vibrancy of color affects the symbols as well through the characteristically colored fruits. Line payouts are awarded by the lemon, the orange, the watermelon, the cherries and the pineapple. The fruits are crafted with faces in a variety of expressions such as happy sad and others, depending on the game and how it flows. The visual delight continues through the animations of the fruit symbols in winning combinations. The lemon pouts, the orange twirls, the pineapple waggles its longue and one cherry slaps and hits in the other. The lower payouts are awarded by the brightly colored playing card icons with all the fruits sad and disappointed.
There are two special online bonus symbols. One is the double payouts with the Wild logo in the wild symbol. It can be seen stacked on rails and it helps with the winning combinations. The Wild logo offers a 10 000 coins on its own, but combined with the fruits it can go up through the sky. If a big win happens the farmer gets out of the truck and starts playing and dancing gangnam style. Two or more symbols are win by itself and three or more symbols is a Funky fruit Bonus. And in the multiplayer version there are 8 free spins in the 2x multiplayer game. Don't forget to follow the next and bet online. You might end up like the guy on the photo above.