Football Superstar: Endorphina slot machine that parodies Cristiano Ronaldo!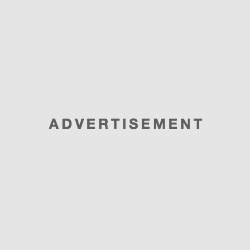 The 2018 World Cup is here and there, and it animates the crowds of the five continents! Online casino game development studios inevitably benefit from the notoriety of the event in an attempt to attract a new audience. This is particularly the case of Endorphina, who instead of offering us a purely football slot machine opted for a different approach. In Football Superstar ™, the provider of online casino games is indeed interested in the daily life of Real Madrid striker Cristiano Ronaldo, aka CR7. What gives the iSlots that pays tribute?
A "People" slot machine that caricatures the life of Cristiano Ronaldo
While Cristiano Ronaldo has already started his World Cup, now Endorphina studio returns to the front of the scene with Football Superstar ™, an iSlots composed of 5 reels and 50 paylines that parodies the daily of the Portuguese striker. The bet of the Czech developer is risky as this production is far from the purely sports world.
Indeed, in Football Superstar ™, it is more about staging the whims of the star of CR7, which has hinted to his current club, Real Madrid that he would terminate his contract in case of absence of increase at the end of the World Cup that is currently played in Russia. In Football Superstar ™, no ball, shirt or supporters. No, the landscapes and vignettes highlighted are very "bling-bling", something that would not displease the fans of this great personality of the world of Show-Biz that is Cristiano Ronaldo!
Football Superstar ™: Behind the scenes of football life
In Football Superstar ™, you'll be dealing with luxury items in a symbol guide, including gold watches and a beautiful super-car. Of course, the icons from poker (A, K, Q, J and 10) are still in the game but the presence of two portraits of young women, probably top models, does not fail to shadows them. Still, the most emblematic icon of the game is that of our friend Cristiano; It must be said that it represents the player perfectly!
In the bonus features section, we find in Football Superstar ™ a Scatter symbol represented by two hands grabbing the FIFA World Cup trophy, as well as a Wild symbol in the form of a fully dressed balloon. If there are not many multipliers on the new Endorphina iSlot, the Free Spins do what is expected of them. What make you spend a few hours of pleasant relaxation on Football Superstar ™!