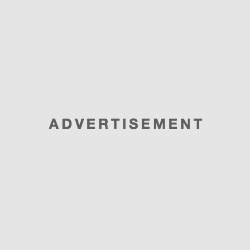 football | Champions Spanish football in the Champions Queen
Real Madrid and Atletico Madrid will play the final at San Siro
Spanish will be the third end of the story
Spanish football ensures 16 continental titles
The Real Madrid has qualified for the final of the Champions League after beating Manchester City by one goal to nil and will face with its neighbor of the capital, Atletico Madrid , who yesterday eliminated Bayern Munich to become the 2016 first runner.
The end of May 28 between Atletico and Real Madrid will be the third final between Spanish teams after the 2000 final between Real Madrid and Valencia and 2014 between the two Madrid teams.
It will be the fourteenth end for white and will in Milan great opportunity to get your continental wound eleventh, while Atletico will play the third in its history, after 1974 where he was defeated by Bayern Munich and 2014 where it fell against Real Madrid in the last breath.
Milan will Madrid Lisbon for a day as it was in 2014 when he played the only final between two Madrid teams and the only time in history that have faced two teams from the same city .
People throughout history have repeated several late as 1956 and 1959 between Real Madrid and Stade de Reims , the 2009 and 2011 between FC Barcelona and Manchester United and the 2005 and 2007 between Milan and Liverpool.
The only final they have played two teams from the same country, apart from the Madrid end of 2014 and 2000 between Real Madrid and Valencia was disputed between Milan and Juventus in 2003.
Whatever happens at the end of San Siro, the Spanish football will have 16 European Cups secured beating comfortably to Italy and England with 12 titles each.
Argentine Diego Pablo Simeone could become the third Latin American coach who gets the title. The pioneers were his compatriots Luis Carniglia and Helenio Herrera, who won two Cups Europas followed with Real Madrid (1958 and 1959) and Inter Milan ( 1964 and 1965), respectively.
Meanwhile, Zinedine Zidane could be the first Frenchman to reach the continental crown of the whole story , also in his debut season as head coach. Madrid coach could be the seventh to win the Champions League as a player and coach.
The coach of Atletico Madrid, Diego Simeone , said " it is no coincidence" everything that is happening to them since coming to the Atleti entity after winning through to the final of the Champions League ', the second date for the title in the last three seasons . [Chronicle Bayern Atletico 2-1 | So we have had
"It is true that we could not respond at that time, but the reaction appeared after the pebnalti that stopped Oblak. In entrentiempo we discussed everything right and the second half was already different. We compete and win duels beyond the presence of Carrasco. Something it shows and reached the goal that allowed us to get closer to the goal, "he said.