Football betting predictions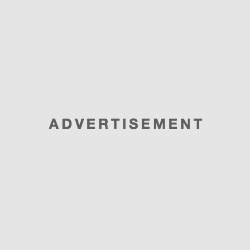 Betting online is the best thing you can do in your spare time, and here are some tips of the games on Monday in the Italian Serie A and
Sampdoria – Napoli
As the battle for the fourth position which leads directly to the group stage of the UEFA Europa League is going on, Sampdoria will be hosts to Napoli in the last game this fixture of the Italian Seria A and with the help of their supporters will try to win the game, and get in front of Napoli. But as easy as that sounds, Sampdoria has still to win a duel against Napoli in the Serie A, as from her coming to the Elite Italian league, she was crushed by 4:0, 0:1 2:0 and 2:5 by Napoli. There was only one game where they two managed to play a goalless draw in 2013.
In the last five matches, Sampdoria has three draws, against Cesena, Milan and Roma, where the only team that kneed before her was Fiorentina on 02.11. Inter managed to beat Samptodia just three days before that on 29.10. with the classic 1:0, which probably angered the players who took it out on Fiorentina.
On the other hand we have Napoli, who does not have a loss in the last five games, but has two draws with Sparta Prague in the UEFA Europa League and Cagliari in the home Serie A.
Just like any other Italian game, this won't be eye catching like the rest of Europe is playing, but will have some battle and fighting for the fourth place, as Sampdoria will try to get the first win over Napoli and end the bad spree from the Blue team, while on the other hand Napoli is looking to continue their victorious spree from three games, before the two draws, and Samptoria is the right team to do that. Don't forget to check the online betting forums as the odds are with Napoli, and if they win without you betting online, you will have no one to blame.
Let's take a look at the Milwaukee Bucksagainst Houston Rockets tonight in the NBA Basketball professional league.
The game, which can be found on the online sports betting forums, will be held in the Toyota Arena, and the guests nay be served something that they have already lived in the last two games on 09.02 and 19.01 this year, where the Rockets beat the Bucks with 95:101 and 114:104. The games might seem close, but Milwaukee never actually led the result in both games. Now, with the motivation of their new Arena, they may have the answer to the question of how to beat the Huston Rockets who are three out of five in the last matches, same as them. Watch the game and don't' forget to check the sports betting online sites.