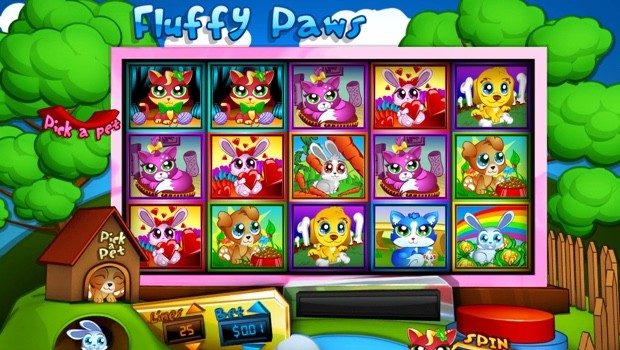 Fluffy Paws Makes Its Beginnings at Slotland Casino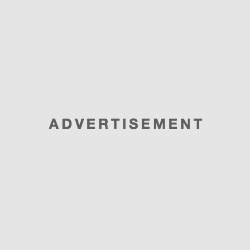 The online casino provider, Slotland Casino, recently announced the release of its latest online slot game called Fluffy Paw.
The video-themed video slots are very popular, and all online casinos offer at least one. Until now, Slotland online casino players were deprived of such a slot machine. But Fluffy Paws has been added to their portfolio and features exciting bonuses. The slot machine game is available exclusively at Slotland, which can be accessed via browser and mobile devices.
All you need to know about the new Fluffy Paw Slot Machine
The new Fluffy Paws machine is a 5-reel, 25 payline video slot staged in the garden of a country house, with a doghouse, a rabbit hutch, and a fish pond. The symbols emerging from the reels are cute and colorful creatures with large expressive eyes and are represented as puppies, kittens or rabbits.
The creators have paid great attention to detail with the development of game options that include Wild symbols, free spins, and three different modes in which to win extra prizes. The biggest gain on a line is 1500 times its bet, getting five brown puppies on one of the 25 paylines. The maximum bet per round is 6.25€.
To begin your game appointment, get to know these adorable beasts before rolling the reels, selecting your pet. This will take you to one of the bonus options. When your puppy barks on the roller dog, you win 5 free spins. In the Dig It Up bonus game, the neighbor's dog hides a bone in your garden. Your puppy must find it, and it will bring you up to 200 times the trigger setting. When your kitten hunt a mouse, you get 8 free spins. After that, your kitten is replaced by a Wild symbol that extends for the next five paid rounds. When your hungry rabbit eats carrots, 10 free spins are to be grabbed. It may happen that the rabbit falls in love. Then, you will receive five additional free spins, for which each win is doubled.
Slotland manager Michael Hilary said, "They can change animals at any time. But players inevitably develop a preference and end up staying with their Kitten, Puppy or Rabbit! "
The new Fluffy Paws video slot will attract all animal lovers, players can choose the animal they like the most and which has its own bonus. Stay tuned for the new Fluffy Paws machine at Slotland Casino.
Get 100% up to €100 at Casino Slotland
As a recommended online gambling review site, we encourage you to visit the Slotland Casino, a perfect gambling site for Canadian gamblers. Register an account at Slots Saloon and you will be up for the welcome bonus of the Slotland casino that continues to arrive. Its value rises to € 1,000 and includes an individual percentage offered on your first ten deposits. The first is the best of the lot, and doubles your financial commitment up to 100€. Then, any money credited to your account receives a 50% boost up to 100€. Since the added money is automatically unlocked for each deposit, no bonus code or coupon is required. Be careful to keep an eye on the page of the site's promotions to not miss anything.