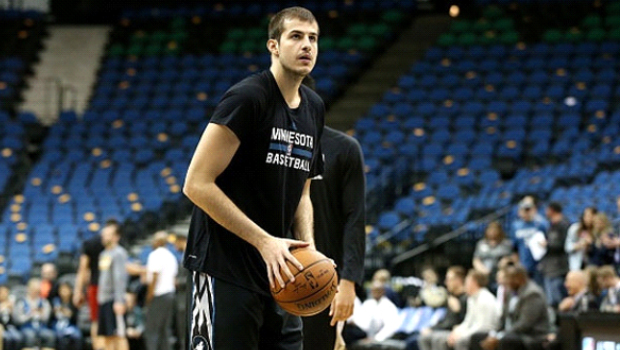 Few injuries returned to the floor in the victory over Oklahoma, Warriors series continues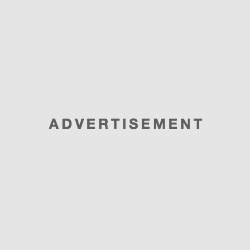 Rubio triple in the last seconds brought the triumph of Minnesota, Nemanja scoreless for nearly seven minutes on the floor. Golden State came to 47 consecutive victories at home, a total of 58 in the season
After a longer break due to injury Nemanja Bjelica is back on the court and in Oklahoma. Serbian basketball player did not have a noticeable effect for nearly seven minutes on the ground (no points, one rebound and one assists), but it brought good luck to your team. Specifically, the Minnesota trio Ricky Rubio in the final seconds beat Thunder (99:96) and thus reached 21 victories in a season.
– I trained a lot lately, and this is proof that hard work pays off. It's a nice feeling to see this result. As a shot of winning is concerned, as soon as I kicked the ball I knew inputs – Rubio said that the next 13 points had 12 assists and eight rebounds.
Durant gave 28, and Westbrook two points less, and Oklahoma had as many as 24 "sold" ball.
– It's all up to me, I'm guilty. I'm the leader of this team, I take full responsibility. I have to be better – it was clear that Durant had six turnovers.
Klay Thompson and Steph Curry with 37 and 34 points achieved led Golden State to 47 straight wins at home. The latest "victim" was the Warriors Portland (128: 112). Given the trend of the results and the fact that the mid-third quarter the home team even had 28-point lead (102: 74), it can be said that the guests went well in the end …
Tandem Portland McCallum (18), Lillard (17) is totally failed, because together they missed 23 shots.
Memphis has won in overtime New Orleans (121: 114) and thus further strengthened in fifth place in the West. To triumph they led the man who was supposed to be traded immediately on arrival at Grizzlies – Lance Stephenson (33, 7r). Pobeda further gains in importance when we know that the home team did not play Mark Gasol (complete season due to injury), but Zach Randolph, and it is used Anthony Davis who gave 25 points.
Otherwise, perhaps the best indicator of how the Pelicans played in the extra five minutes did the last attack. At about seven seconds before the end of Babbitt missed, Anderson grabbed the ball and missed four times in a row, so that each time caught my failure. Then Babbitt caught the ball after his failure, and he was gathered to Rajan after that once again failed to put the ball in the basket. Thus, the seven failures in seven seconds at a time when the sword was already solved …
– I'm tired and I, let alone these guys. They left their hearts on the floor, just as promised – said rener Memphis Dave Yeager.
Miami is on the wings of Goran Dragic (26, 9) caused major defeat Chicago (118: 96).
– When we got the lead, we felt good. So we created a lot of pressure to them and in the end managed to celebrate – said Deng, who added 19 points.
Philadelphia missing another triumph to reach double-digit number of wins in a season. Sixers are at home mastered Brooklyn (95:89) and so they broke a series of 13 defeats in a row.
RESULTS
Charlotte – Detroit 118: 103
Philadelphia – Brooklyn 95:89
Boston – Houston 98: 102
Chicago – Miami Heat 96: 118
Memphis – New Orleans 121: 114 *
Oklahoma – Minnesota 96:99
Jute – Washington 114: 93
Sacramento Kings – Orlando 100: 107
Golden State Warriors – Portland 128: 112
LA Clippers – New York 101: 94
* overtime