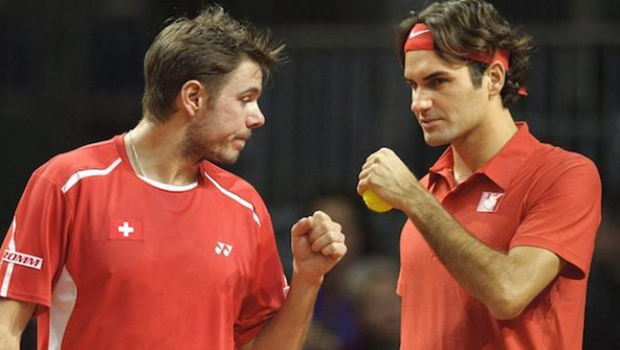 Federer and his latest news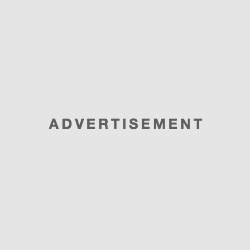 The Swiss Stan Wawrinka and Roger Federer, despite the unprofessional and unfriendly acting on the pitch on the semifinals at the ATP World Tour Finals, have smoothed things around and are now in good relations to the upcoming Davis Cup where they both need to represent Switzerland. The only thing that is a problem now is Roger Federer's back.
Roger Federer is still injured and is feeling pain in his back, and has yet to return to practice, but added that he and his compatriot Stan Wawrinka are good now despite their dispute during the ATP World Tour Finals.
Federer, who has had this Injury in the past for many times, and who's doctor said that this is a common injury for a tennis player, had received his injury in the third set of the semifinal against his Swiss enemy Wawrinka. He also commented that he had this problem before, but it's a problem that stops him from playing in the final.
Roger Federe's hopes are with him as he wants to play on the Davis Cup final this week with Stan Wawrinka, as if the Switzerland competitors win, it will be their first time to do that.
At the team press conference that was held in Lille, France, where the Davis Cup final will be played, Roger Federer commented about his health and said that he was not prepared for the practice yesterday, but he added that he is feeling way better than Saturday, Sunday and Monday for sure. Federer said that his doctor recommended for him to have rest in the early stages of the injury so that the inflammation can fly away. He can start training, exercises and treatment on Wednesday this week.
Don't forget to check the online betting sports news and forums and bet to win the jackpot!
When some of the media asked Roger Federer and Stan Wawrinka about the dispute in the semifinals, they answered the same way, that it has been an heat of the moment happening, but are bit mad at the media because of the way they presented it to the public, and that way was unreal an many of the words and even sentences were imaginary.
Wawrinka threw few heated words and comments to Mirka Federer, Roger's wife, during the third set of the match. Wawrinka was mad about her cheering and the timing of it, as he mentioned there in French, she was dragging his concentration away. Umpire Cedric Mouried affirmed that Wawrinca complained about Mirka Federer and her yelling on the semifinals of ATP World Tour Finals match.
When Federer was asked about this he said that there are no hard feelings about this, that they are friends and not enemies.
Wawrinka on the other hand said that they talked about that right after the match, and about many other things, like good friends.
Switzerland will face France and its players Jo-WIlfried Tsonga, Gael, Monfils, and Richard Gasquet in the Davis Cup final this week.